Got the post-Fourth of July blues? Mid-month mental breakdown? Friday through Tuesday there are things for womyn to do!
FRIDAY, 7/17:
Bite of Seattle begins at Seattle Center! This year boasts a crap-ton of chefs, vendors, and amazing food & drink to whet your taste buds. Check out the program on the website for more details! Free admission, a screening of Ghostbusters, and all the wine and beer you can possibly handle. Meet some great local chefs and learn to cook some stuff for yourself. Yum! Festivities begin at 11am Fri-Sun.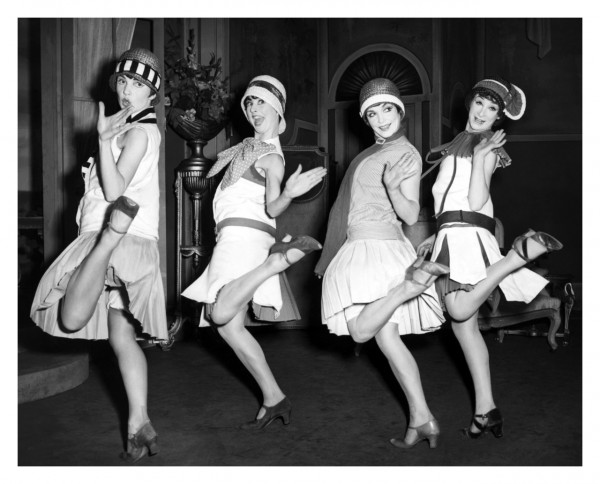 At 6pm, head over to MOHAI for the Bootlegger's Bash! For just $20 in advance, celebrate the '20s in style with your best fringe, bowtie, and kitten heels. Live music, the Charleston, booze, photobooth (did those exist back then?), performances, and more. Sure to be the cat's pajamas!
Or, mingle with fellow musicians and filmmakers at the Northwest Film Forum's Happy Hour for your kind. If you're artistically inclined in the media, bring some samples of your work! Network with fellow artists and maybe an awesome collaboration will come of it.
Been missing some burlesque? World's End Burlesque Revue, An Evening Inspired by the Works of Neil Gaiman, will be at Re-Bar at 7:30pm! See the likes of Candy Apples, Ruby Darling, Cherry Tart, Miz Melancholy, Mercury Divine, and more for the low price of $20 GA. As a fan of Gaiman's work, this should be particularly fascinating. Hosted by Lilith von Fraumench, there'll be a second performance on Saturday as well.
But the thing I'm *most* in love with will be the Tim Burton celebration at Dante's! Bring $5 and your best cosplay to enjoy Nightmare Before Christmas in July, presented by local fave Morgue Ann Presents! Costume contest and themed drink specials after 9pm. Have fun, little gothlings!
SATURDAY, 7/18: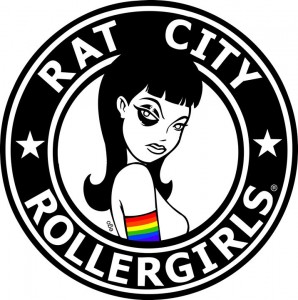 The Rat City Rollergirls are hosting an open scrimmage from 11am-2:30pm! Ladies only from 11-12:30, co-eds 12:30-2pm. $7 for non-RCRG. Have fun, get fit, and GET SOME. Play as always at the Rat's Nest on Aurora. Friends and family welcome to watch.
Yes, it's that time again…Hot Flash Inferno! If you didn't get to go to the Pride event, now's your chance. Neighbors, 6pm, all the usual. Enjoy!
Bite of Seattle and World's End will be happening this day as well.
SUNDAY, 7/19:
If you're getting sick of Seattle food, take a day-cation down to Tacoma for the Tacoma Food Truck Fest! About 25 food trucks and restaurants will be representing their foodie faves at Wright Park. Live entertainment, music, and a beer garden will help you move things along and keep your other senses happy. Simply no end to all the things you can eat this weekend! Free admission, of course. Stephanie Anne Johnson, a former frontrunner on The Voice, will be on stage!
This is also the day you should continue all of your outdoor ramblings, meditations, coffee-clatching, calling your mother, shoving your weekend date out the door, helping your friend with the U-Haul, and No, do NOT adopt another cat.
MONDAY, 7/20: 
Get political for a hot second. If you're not already well-established with a home and kids, rent control is probably an issue for you. It's currently a hot-button topic as Seattle gets more developed and gentrified while more and more low-income people are forced into shitty housing or the streets. Join the discussion with Councilmembers Kshama Sawant and Nick Lacata as they debate in favor of rent control against WA State Representative Matt Manweller and Growth & Development Lobbyist Roger Valdez. It'll be at the Town Hall at 6pm. Time to curb Big Money's rampant condo-building, eh?
OMG. OMGOMGOMGOMG. Melissa Etheridge and Blondie will be at Woodland Park Zoo! Ack!! Break out your best lesbian belts and accessories, and be there by 6pm! Um. I'm not entirely sure there's more to be said here. I mean…Etheridge. Blondie. And once you're done, head over to El Chupacabra up the road (on Greenwood & 67th) for some fabulous non-vegan/vegan/vegetarian Mexican food!
And there you have it, ladies! Enjoy the next few days of summertime fun! 
(Visited 1 times, 1 visits today)