The very popular Seattle/King County Public Health Clinic returns this year but in a reduced format. The volunteer ran clinic staged at Seattle Center every fall has had to cut back in recent years due to Covid but does return this week in a reduced format offering only a free vision clinic.
The giant free clinic is a team effort between a many different healthcare groups, non-profits, government agencies and hundreds of volunteers including healthcare professionals providing their services for no fee.
This year's clinic begins Thursday, Octoer 20th and runs through Sunday, the 23rd.
More info: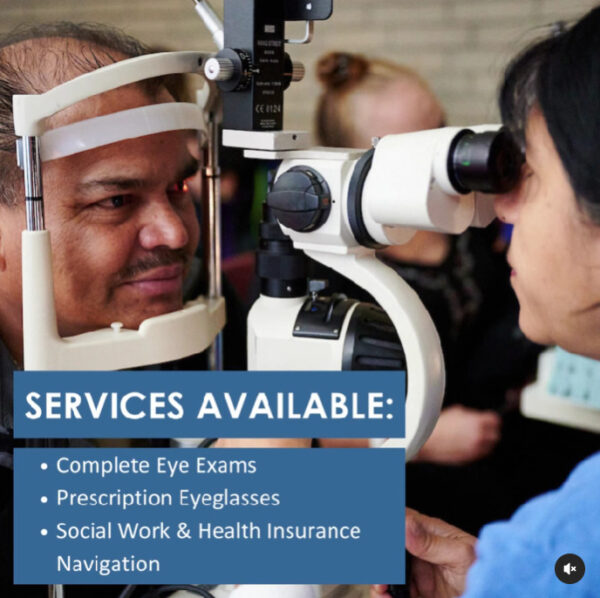 A four-day vision only clinic providing free eye exams and prescription eyeglasses to people in need. We are not providing dental or medical services this year but will still offer social work and health insurance navigation.

PLEASE SHARE THIS EVENT WITH PEOPLE IN NEED

All are welcome! Patients do not need ID or proof of immigration status. Services are not limited to residents of Seattle and King County.
• Admission tickets distributed at 6:00 AM in Fisher Pavilion at Seattle Center (Corner of 2nd Ave N & Thomas St) – the building will not open early
• No advance registration. FIRST-COME, FIRST-SERVED
• Masks will be required, please do not attend if you are feeling sick
• Interpreters available
• Free parking in Mercer Street Garage, 650 3rd Ave N
VISION: Vision screening, complete eye exams, reading glasses and prescription eyeglasses. Bring a current eyeglass prescription (no older than one year) to skip the exam and just get eyeglasses.

RESOURCES: Social work, help with health insurance, and more. More detailed information for patients available in multiple languages at: https://seattlecenter.org/patients/

Volunteer information can be found at: https://seattlecenter.org/volunteers
(Visited 4 times, 1 visits today)