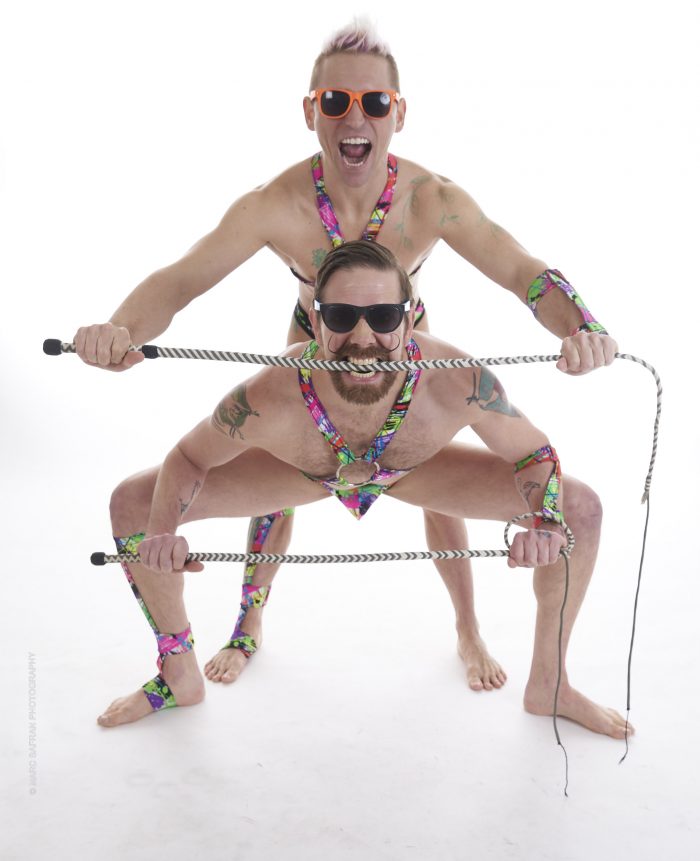 We're so excited! 
AND, we just can't HIDE it!!!
The 4th annual Seattle Boylesque Festival is happening on Friday, April 13th and Saturday, April 14th at The Triple Door with a delicious cast of noteworthy male burlesque performers from around the continent all performing in VERY little clothing!
WIN/WIN!!!
Check out the line-up in this press release…more beef than you can shake a….er….STICK at!!!!
Thirsty Girl Productions Presents

The 4th Annual Seattle Boylesque Festival

Friday April 13th a& Saturday April 14th

@The Triple Door

After last year's saucy sell-out success, Thirsty Girl Productions brings you The 4th Annual Seattle Boylesque Festival April 13th & 14th at The Triple Door!

With over 30 performers from all over the United States and Canada, this year's two-day extravaganza promises to be the sexiest weekend of 2018.

The Festival kicks of Friday, April 13th with local Burlesque starlet and hostess, "The Showgirl Scholar", Sailor St. Claire. This opening night features over a dozen performers revving up to get your motor started for a weekend of gender-bending Boylesque!  Featured performers include: Burlesque Hall of Fame performers 2 to Fly (NYC), Mod Carousel (Seattle), RedBone (San Francisco), EmpeROAR! Fabulous (Seattle), Paris Original (Seattle) and Ernie Von Schmaltz (Seattle). Also gracing the stage is a nationwide handful of hunky hotties: Ben Franklin (NYC), Jupiter Everhard (Bozeman MT), JD Hickcock (Houston TX), Devonaire (NYC), Al Lykya (Seattle), Burning Loins (Denver CO), Moscato Extatique (Seattle), Apollo Vidra (Seattle), Kiki Mustang (Seattle) and Phathoms Deep (Breaux Bridge LA).

The Saturday night spectacular is emceed by Seattle's own infamous and always hilarious Ernie Von Schmaltz and features cast of international all-stars including: Izohnny (Portland, OR), 2 to Fly (NYC), Devonaire (NYC), Joshua Dean (NYC), Luminous Pariah (Seattle), Isaiah Esquire (Portland OR), RedBone (San Francisco), Trojan Original (Seattle), Johnny Nuriel (Portland OR ), Indy Fire (Denver), Bobby Barnaby (Austin TX), Mr Valdez (Colorado Springs, CO), Dutch Loven (Victoria BC), Haywire (Minneapolis MN), Pistol Holliday (Amarillo Texas) & Curtis Carlyle (Portland OR).

Saturday's late show benefits Burlycon Burlesque Convention, a non-profit organization or burlesque performers, producers, fans and aficionados.  

BOTH NIGHTS Two Shows: 7pm & 10:30pm

Doors: 5:30pm & 10pm

Tickets 

GA Seating $25 adv, $30 at the door 

VIP Seating $40 adv, $45 at the door

WC Accessible, contact venue for information

The Triple Door
(Visited 1 times, 1 visits today)