April 24, 2018

•
by
Michael Strangeways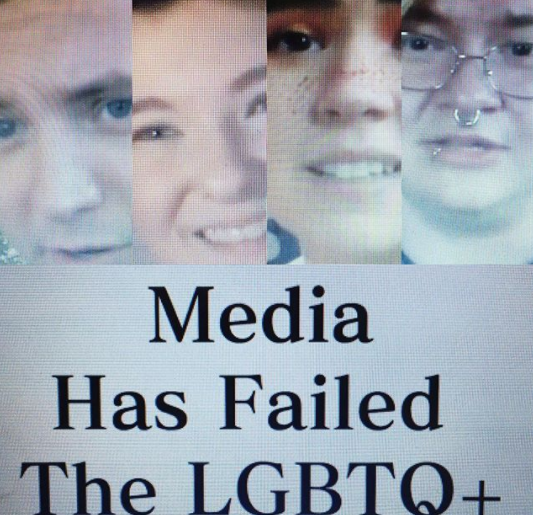 Hey, we LOVE it when readers like to contribute stories to SGS, especially when it's in alternate kinds of media. Here, "Starry Prince" sent us a video they made for a class called "Civic Engagement and Social Justice" about "How Modern Media Has Failed the LGBTQ + Community" where they interview several LGBTQ people on how they feel about the subject.
Thanks for watching! This was created as part of a project I chose (why did I choose a film while not having made any film related things for years on end? The world will never know). As a queer person myself, this is a topic that is very important to me. If you want to help even more, try doing some quick personal research! Try starting with organizations like GLAAD, or do a brief search on the stereotypes displayed in films and TV shows. Above all, support movies created by and featuring the community! Being a good ally means actually taking the steps to learn and contribute what you can!
Check it out!
(Visited 1 times, 1 visits today)
As the Editorial Director/Co-Owner, Michael Strangeways writes, edits and does about a million other jobs for Seattle Gay Scene, Puget Sound's most visited LGBTQ news, arts and entertainment website now celebrating its 14th year as a media outlet. A semi-proud Midwesterner by birth, he's lived in Seattle since 2000. He's also a film producer who would like you to check out the Jinkx Monsoon documentary, "Drag Becomes Him" now available on Amazon.com. In his spare time, he gets slightly obsessive about his love for old movies, challenging theater, "otters", vodka, chocolate, "I,Claudius", Lizzie Borden, real books made out of paper, disaster films, show tunes, Weimar era Germany, flea markets, pop surrealistic art, the sex lives of Hollywood actors both living and dead, kitties, chicken fried steak, haute couture and David Bowie. But, not necessarily in that order.