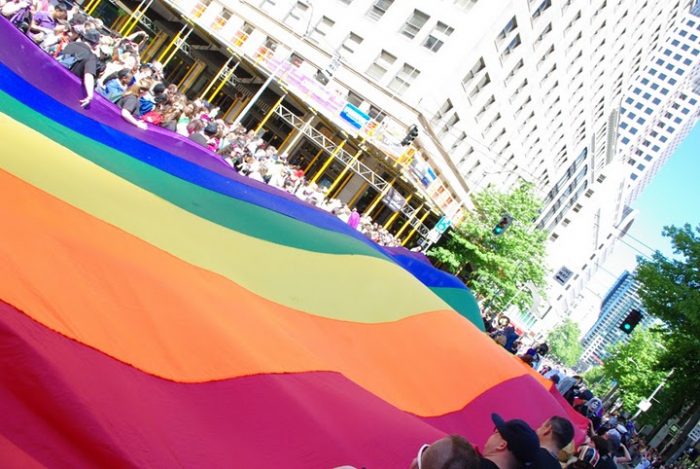 Tick Tock Clarice!!!!
If you want your group/company to be marching in this year's Seattle Pride Parade happening Sunday, June 24th then you have until MIDNIGHT tonight (Tuesday, Mat 15th) to get registered!!!
Last call to register for the 2018 Seattle Pride Parade!
Registration for the Seattle Pride Parade ends today at 11:59 pm.  Although we've run out of room for vehicles, we still have space for walking groups!
Plan on watching the parade from the sidelines? Check out our bleacher seats for a great view without the crowds! More information here.
Tags: Seattle Out & Proud, seattle pride, Seattle Pride Parade 2018, Seattle Pride Parade Registration