A gentle reminder, dear readers, that the 32nd Seattle AIDS Walk is only 10 days away, happening on Saturday, September 29th at Volunteer Park on Capitol Hill. 
This year they've added a family picnic to the event…more info below on how you can help/contribute to End AIDS in our lifetime and help Lifelong maintain valuable services to the HIV/AIDS community.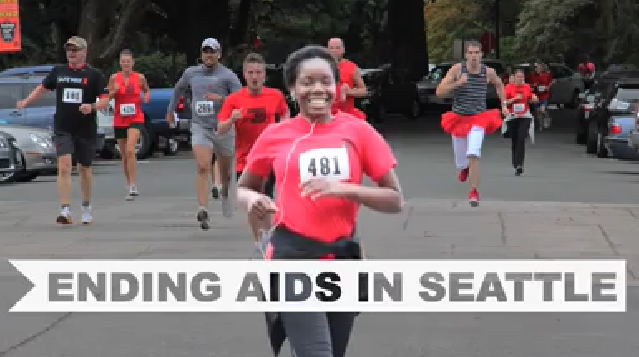 SEATTLE, WASHINGTON – The Seattle AIDS Walk & Picnic on Saturday, September 29 will bring together over 1,000 people to raise funds for Lifelong, an organization that provides vital services for people that are affected by HIV. Founded in 1986, the Seattle AIDS Walk has raised over $10 million.

 

Although the HIV epidemic is behind us, the past few weeks have been a troubling reminder that people living with HIV and other chronic illnesses are still vulnerable to the whims of our political climate. "We were especially dismayed to learn that, during his time as a private practice lawyer, Supreme Court nominee Brett Kavanaugh defended a company accused of denying HIV-positive inmates effective, life-saving medications," Development Director Sage Fitzpatrick.  This news, paired with his lack of support for affordable healthcare for all Americans, causes great concern.

35 years ago, Lifelong was built on the community of people that came together to support people with HIV. Today, Lifelong is still caring for people with HIV. The difference is how far we have come – as a small community in Seattle, but also as a nation. We won't let HIV become an epidemic again.

We as an organization have continued to build on our clients' needs and continuously tailor our programs to better meet those needs. In the State of Washington, we have programs to help people with the costs of their HIV medication, and also with medication to prevent HIV. As a nation, we have improved access to insurance, which has helped people with HIV have better access to care. All of these advances were hard fought, and we can't afford to lose this momentum.

HIV still remains an urgent public health and social justice crisis.

The Seattle AIDS Walk & Picnic is more crucial than ever, as it is a place to come together as a community and show that Seattle is a united group that stands up against HIV stigma, discrimination, and ignorance.

More information:

What: Seattle AIDS Walk & Picnic

When: Saturday, September 29 at 9:30 a.m.

Where: Volunteer Park

Cost: Free

Register: sea-aidswalk.org

About the Seattle AIDS Walk & Picnic: The day will begin with a short walk through Volunteer Park in Seattle's Capitol Hill neighborhood, then conclude with the greatest picnic yet. The Chicken Soup Brigade will be on hand providing a BBQ lunch for a suggested $5 donation, or folks can bring their own picnic baskets! The Seattle AIDS Walk & Picnic is dog-friendly and will include our famous beer and mimosa garden, but there will also be family-friendly activities for the littlest walkers.

About Lifelong: Lifelong is a community health organization committed to empowering people living with or at risk of HIV and/or other chronic conditions to lead healthier lives. Lifelong has always been an organization that stands up for communities facing discrimination and marginalization.
Tags: End AIDS Washington, Lifelong, Seattle AIDS Walk, Seattle AIDS Walk & Picnic