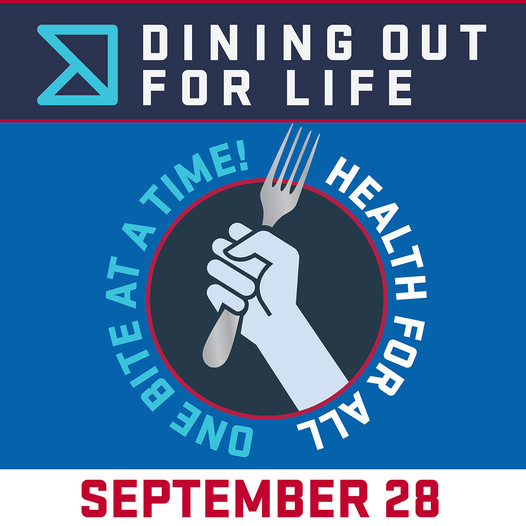 Returning to a September date, the popular fundraiser for HIV/AIDS and healthcare non-profits, DINING OUT FOR LIFE comes back to Seattle this coming Thursday, September 28th!
In Seattle, the beneficiary is LIFELONG, the local organization that was the original area HIV/AIDS advocacy and care group but has since evolved into an organization providing food services to anyone needing healthy meals while dealing with health/age issues. Dining Out is a day long event where participating area restaurants will donate a portion of that day's proceeds to Lifelong.
There's a slew of area restaurants to choose from for 2023 including such favorites as Artusi, Fogon, Poquitos, Rhein Haus, Union Bar, and The Tin Table on Capitol Hill plus other venues in other parts of the city as well. For full list, go to : https://www.diningoutforlife.com/city/seattle/
More skittle:
Dining Out For Life is a one-day event where restaurants come together to support the most medically vulnerable neighbors in our community who need nutritious meals to survive and thrive. More than 50 restaurants across the PNW band together to raise money that goes towards preparing and delivering medically tailored meals to Washingtonians who live with life-threatening illnesses.

In 2022, Lifelong delivered 427,000 medically-tailored meals and 50,000 culturally specific grocery bags to 2,100 individuals. This was a 12% increase from 2021, and we anticipate a 20% increase in 2024 due to the continued need for nutritious food.
(Visited 10 times, 1 visits today)