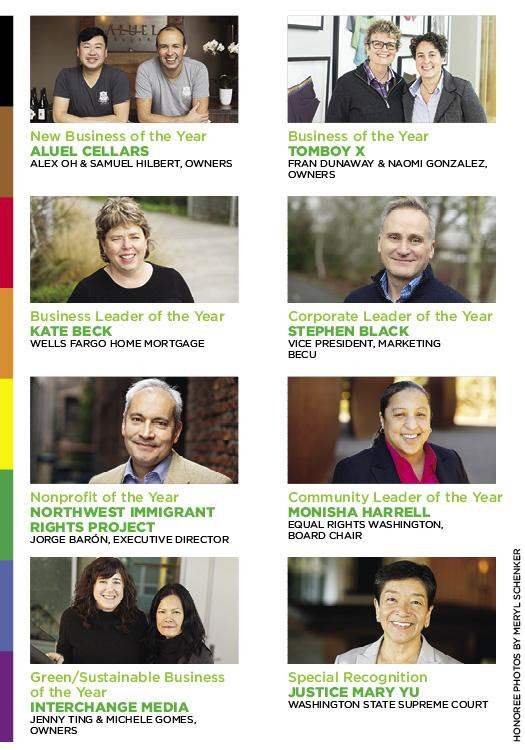 The GSBA named TomboyX their Business of the year earlier this month, along with their other honorees for Justice for All: 38th Annual Business & Humanitarian Awards Dinner happening Thursday February 21 at the Seattle Marriott Waterfront. The annual gala will be hosted by emcees Calvin Goings and David Ham, with special remarks by Washington State Lt. Governor Cyrus Habib and you can get more info (as well as tickets) over here.
The GSBA features TomboyX and founders Naomi Gonzalez and wife Fran Dunaway in a feature on their blog where the couple discuss what led them to starting the company that has succeeded by tapping into a market eager for comfortable gender neutral underwear and loungewear:
GSBA's Business of the Year, TomboyX, is far more than just a company that makes underwear. Now surpassing its sixth year in business, the fashion innovators make "the most comfortable gender-neutral underwear, swimwear, loungewear, and activewear on the market," according to Co-Founder and COO Naomi Gonzalez. Gonzalez and her wife, Co-Founder and CEO Fran Dunaway, first launched TomboyX after Dunaway struggled to find a masculine-styled shirt fit for a feminine physique.

"I wanted a beautiful button-up shirt like a Robert Graham or a Ben Sherman, but made for a woman's body," said Dunaway. "We chose the name TomboyX because we just thought it was a cute name. But about a week into our Kickstarter campaign, we realized the name was resonating in a such a big way that we had an instant brand. We started doing some research to try to start building a brand, and we needed a 'hero' product. So Naomi said, 'Hey, there's a lot of customers looking for boxer-briefs. So off we went."
Join the GSBA in honoring TomboyX and other community leaders during Justice For All: 38th Annual Business & Humanitarian Awards Dinner on Thursday, Feb 21st at the Seattle Marriott Waterfront.
(Visited 2 times, 1 visits today)