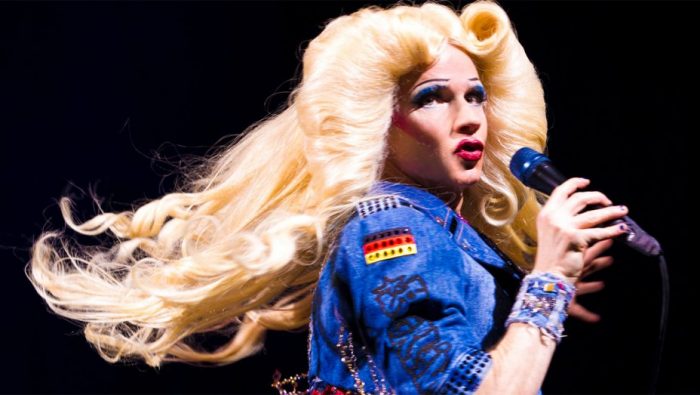 Why it's important to open ALL your emails in a timely manner.
I get weekly press releases from many local a & e producers but I don't always immediately open them. 
Bad Strangeways.
Just opened the latest Seattle International Film Festival pr to find out that JOHN CAMERON MITCHELL, the original star and co-creator of the seminal musical theater piece, HEDWIG & THE ANGRY INCH will be bopping into Seattle on Saturday, August 17th for the 6pm screening to take part in a post-film Q&A. Here's your chance to ask him a question he's probably already answered hundreds of times before!!!  Grab tickets HERE!
The film will screen from August 16 to the 22nd at SIFF's Uptown Cinema in a beautiful new 4k restoration and it will be a rare chance to see it on the big screen. (Note: for agoraphobes who don't do cinemas, you can experience this gorgeous new restoration in the new DVD version released by Criterion in June, in the privacy of your own home!)
Note: we love "Hedwig" and John and the musical half of the creation team Stephen Trask for many reasons but especially for the song "Wicked Little Town" and this verse:
The Fates are vicious and they're cruel
You learn too late you've used
Two wishes like a fool

And then you're someone you are not
And Junction City ain't the spot
Remember Mrs. Lot
And when she turned around
Honey, we've been to and lived near Junction City for many years and this song speaks the Gospel truth.
Junction City AIN'T the spot…metaphorically OR geographically!!!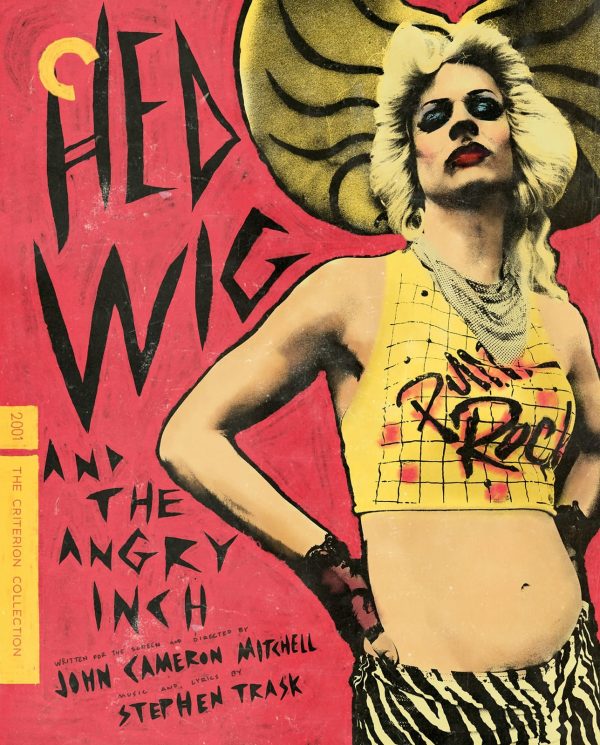 More poo:
Actor/writer/director John Cameron Mitchell (Shortbus) tears up the screen as the titular character in his feature debut, returning to the big screen in a new 4k restoration.

John Cameron Mitchell will introduce the movie and participate in a post-film Q&A at the 6:00 PM show on Saturday, August 17.
SATURDAY, AUGUST 17, 2019

Based on his own original musical (conceived for the stage in collaboration with composer Stephen Trask), Hedwig and the Angry Inch focuses on Hansel (Mitchell), an East German kid who falls for an American soldier and has a bungled sex reassignment operation in an attempt to become legally married to him. Having gone from Hansel to Hedwig, and left with a one-inch remnant of her birth gender, it's not long before the love affair is over and Hedwig now in America alone and channeling her rage as the frontwoman for her critically reviled and woefully obscure band Hedwig and the Angry Inch. Using Greek myth to explain to herself and her audience the genderqueer reality of her being, Hedwig is ultimately is both a phenom and a cipher, defined only by the art and life she lives.

"Hedwig and the Angry Inch is a powerful story about identity and creation and pain and love. It's a miracle, I love it, and you will too."—Andrew Todd, Birth. Movies. Death.
Director:John Cameron Mitchell

Principal Cast: John Cameron Mitchell, Stephen Trask, Rob Campbell, Miriam Schor, Michael Pitt, Theodore Liscinski, Michael Aronov, Alberta Watson, Andrea Martin

Country:USA

Year:2001

Running Time:95 minutes

Producer:Pamela Koffler, Katie Roumel, Christine Vachon

Screenplay:John Cameron Mitchell

Cinematographers:Frank G. DeMarco

Language:English

Rating:R
(Visited 1 times, 1 visits today)