We looked at male-centric films last week, playing at the currently ongoing Seattle Queer Film Festival produced by Three Dollar Bill Cinema. Now, let's showcase films that are about and made by and largely for women loving women…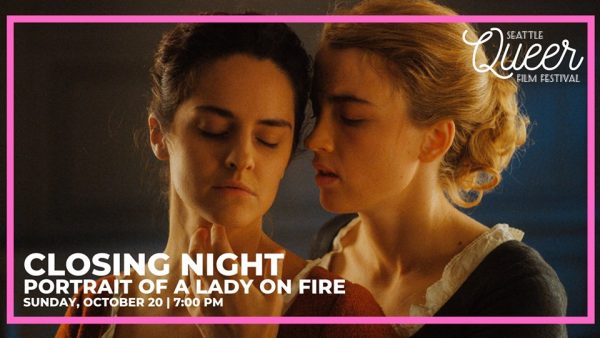 Obviously, there's the closing night gala film, PORTRAIT OF A LADY ON FIRE from French out lesbian film maker Céline Sciamma who won the Queer Palm and the Best Screenplay award at this year's Cannes Film Festival. It's a gorgeous period piece set in the 18th century about "Marianne, a young painter commissioned to undertake the wedding portrait of reluctant bride-to-be Héloïse." It's lushly lusty but a film that can be enjoyed by all film fans. It's happening Sunday, October 20th at the Egyptian with an after party at Queer/Bar. Tickets HERE!!!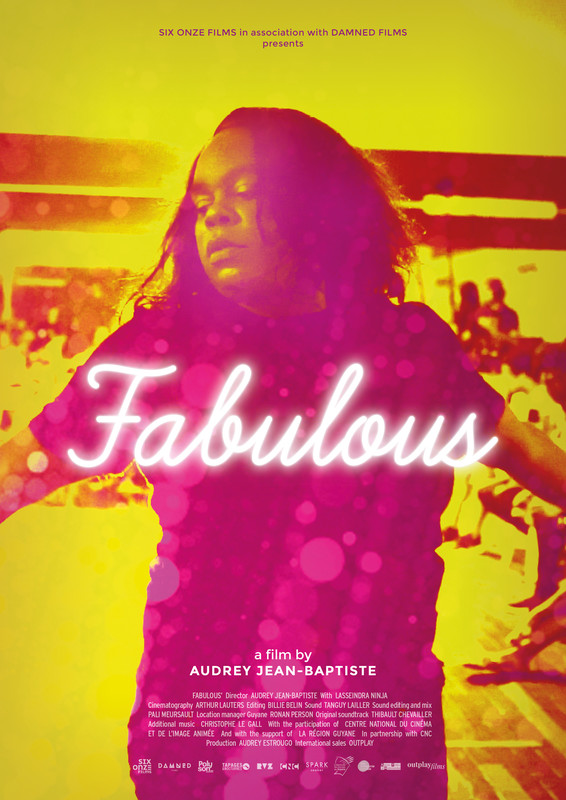 On Thursday the 17th you can check out I AM ANASTASIA a documentary about Lieutenant Colonel Anastasia Biefang (who is scheduled to attend the screening) and her coming out as a transgender woman in the German military. Also on Thursday there's FABULOUS another documentary but this one's about Lasseindra who learned how to vogue in NYC before heading to Paris to establish her own House of Ninja.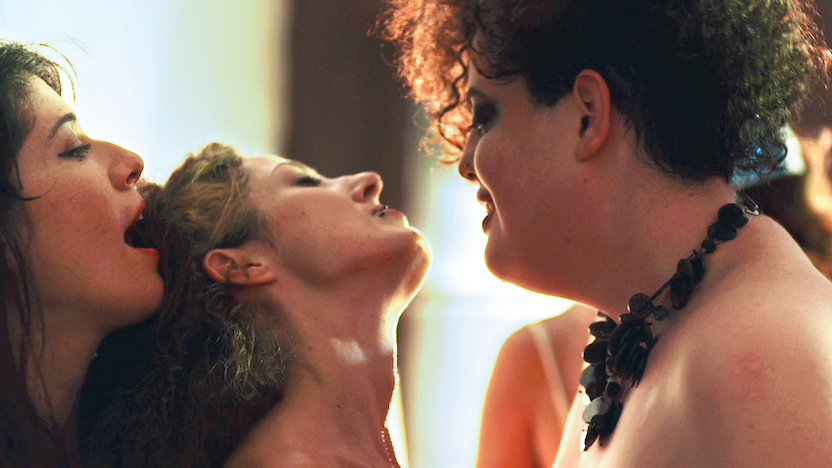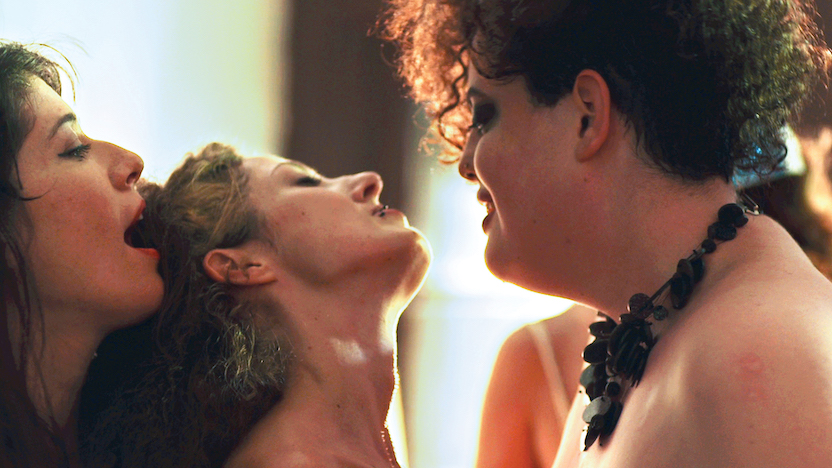 Friday, October 18th offers up THE DAUGHTERS OF FIRE, (in Spanish, the even sexier sounding, "Las Hijas del Fuego") a sexy polyamourous narrative feature from Argentina:
In this one-of-a kind queer sexual expedition set against the dreamlike backdrop of Argentinian Patagonia, polyamorous pair Viole and Agustina set off on a road trip, collecting lovers along the way. Their van packed beyond capacity with sexy queers, endless pornographic orgies full of kink and sensuality spill into the countryside. This poetic masterpiece by award-winning director Albertina Carri (BARBIE CAN ALSO BE SAD) doesn't neatly fit into the category of porn or narrative fiction but rather harnesses both genres, reconceptualizing what it means to have a body with senses.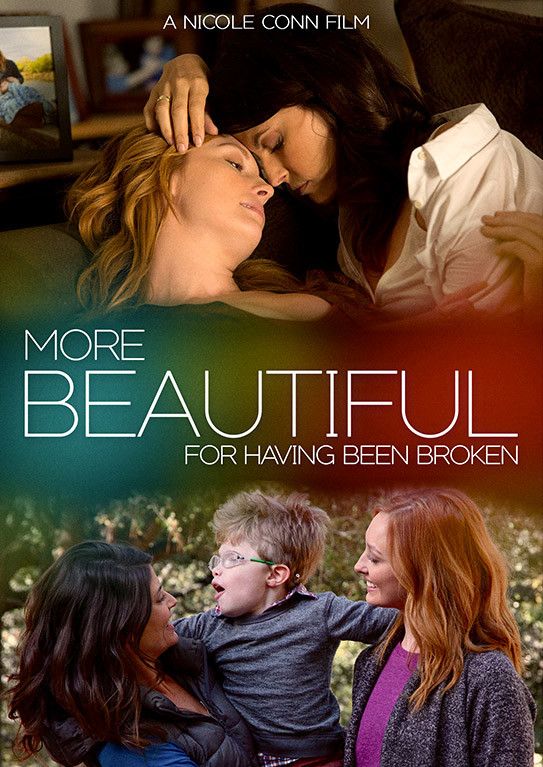 Saturday the 19th, the penultimate day of the festival (we love the word penultimate) has a classic indie film to showcase…it's from acclaimed director Nicole Conn who had an indie hit with Claire of the Moon. She's back on the circuit with MORE BEAUTIFUL FOR HAVING BEEN BROKEN a sweet rural lesbian romantic drama with a terrific cast including Harley Jane Kozak, French Stewart, Kay Lenz, and Bruce Davison and its plot is classic Indie Film 101; it's got GRIEF and RUNNING AWAY TO THE COUNTRY TO GET BACK IN TOUCH WITH YOURSELF and FACES FROM THE PAST and WISE ADVICE FROM ELDERS and A CUTE DISABLED CHILD and LESBIAN LOVEMAKING and….check it out:
Gruff newcomer McKenzie returns to the mountains of Northern California to find solitude and mourn the loss of her mother. Despite her resistance, she's quickly charmed by Freddie, a boy living with a rare illness, whose healing circle includes Samantha, his beautiful but prickly mother, and Vivienne, who has secrets and troubles of her own. McKenzie's relationship with Samantha takes a passionate turn as they become closer, and it seems she has found the family and strength she has been looking for—until a face from her past threatens to destroy her hard-won peace…
Saturday also features the return of the locally made lesbian romance film GOOD KISSER from Seattle director Wendy Jo Carlton. It's a classic lesbian love triangle drama!!!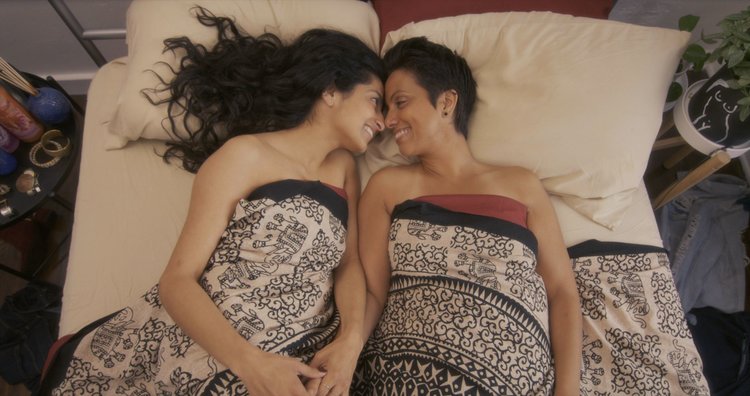 And, on Sunday the 20th, there are encore screenings of two popular films/programs. First up is the return of GIRLS SHORTS at Noon at Gay City and at 2:30pm and also at Gay City, there's the encore screening of the Annie Sprinkle documentary, WATER MAKES US WET.
But, there's also tons of films still to screen (or re-screen) that are male-centric as well as films and programs for the transgender community. Check out all of them at the website!
(Visited 1 times, 1 visits today)