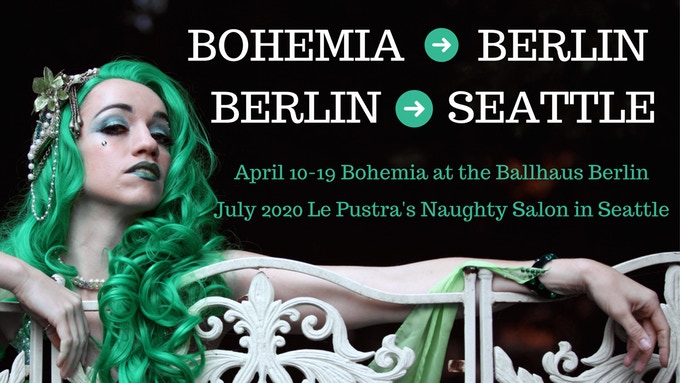 Well, here's a Kickstarter we can get behind! As opposed to the annoying ones to fund people's weddings/vacations…
The adorable artistic duo of Mark Siano and Opal Peachey just announced they have a fantastic opportunity to take their very successful production of BOHEMIA to Europe! To refresh your memory, Bohemia is their cabaret/musical spectacle about absinthe, artists like Mucha, Dvorák , Bernhardt, Sand, Lizst and Chopin which drops them all into the decadent delights of fin de siècle Prague. It's had 3 successful productions in Seattle over the last 3 years, at Nordo and The Triple Door and now they have a booking to perform Bohemia in the heart of the European cabaret scene, in the Ballhaus Berlin for 8 shows in April 2020.
AND, the plan is, to do a cultural exchange program by also bringing to Seattle, one of the biggest cabaret acts in Berlin…the goal is to bring the fantastic Weimar era styled cabaret artist Le Pustra to Seattle in the summer of 2020 for a show called The Naughty Salon (or Le Pustra's Frecher Salon).
OBVIOUSLY this will take some funding, something that independent theater artists tend not to have much of, so Mark and Opal have created a Kickstarter to help get the dozen or so Seattle artists (and their costumes, wigs, props, etc) over to Berlin for the April gig as well as do the same in reverse, for Le Pustra in the summer.
Got that?
Das ist Gut!!!
Go HERE to learn more about this wonderful plan and PLEDGE a buck or two or a thousand to help them reach their goal of raising $25k. They've just opening the funding and they're already nearly at the 2/5's mark so this is fundraising push that can reach its goal with a bit of help from all of us. PLUS, they have great pledge gifts, too!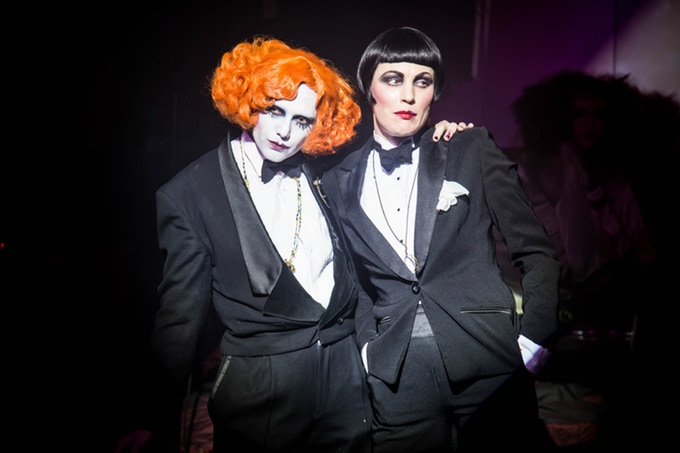 We're very delighted that they want to share Bohemia with Berlin but we're frankly even more excited about the idea of bringing a Berlin cabaret star to Seattle. Le Pustra and Company look AMAZING and we'd love to see them do their thing for local audiences.
We'll give them a lovely "Willkomen"!!!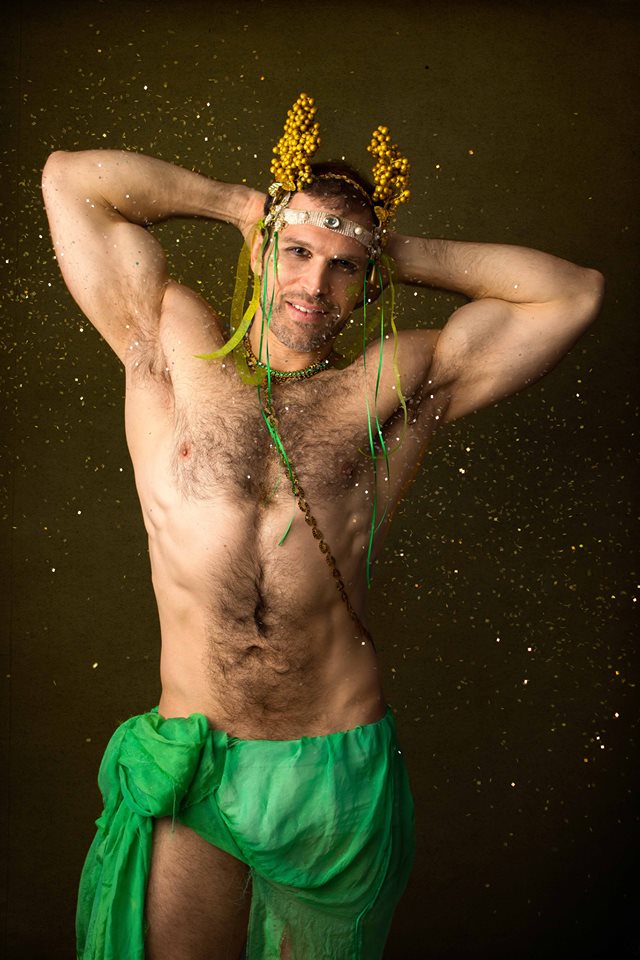 (Visited 1 times, 1 visits today)