It's become a beloved theatrical institution…it's the dreamy, cabaret/musical theater piece BOHEMIA and it's been delighting audiences not only in Seattle, but around the world after the troupe debuted the production in Berlin, Germany this past fall of 2022. Created and conceived by Mark Siano and Opal Peachey who also star in the show, it made its debut in a production at Café Nordo a few years back and has now seemed to have settled in annually for January productions at The Triple Door.
To remind you, Bohemia is the zexier than thou tale that takes place " in a fin de siècle world using music by Dvorák and Chopin, with a set inspired by the art of Alphonse Mucha and all under the embrace of the Green Fairy known as absinthe…" (to quote myself from a few years back)
If you like that Art Nouveau-y vibe combined with gorgeous design and sinfully sexy performers including Hisam Goueli featured in the photo I manage to re-post at least once a year, then it's the show for you! And, especially during the oh so dreary month of January when we all need to see arty, sexy performers under the haze of some absinthe.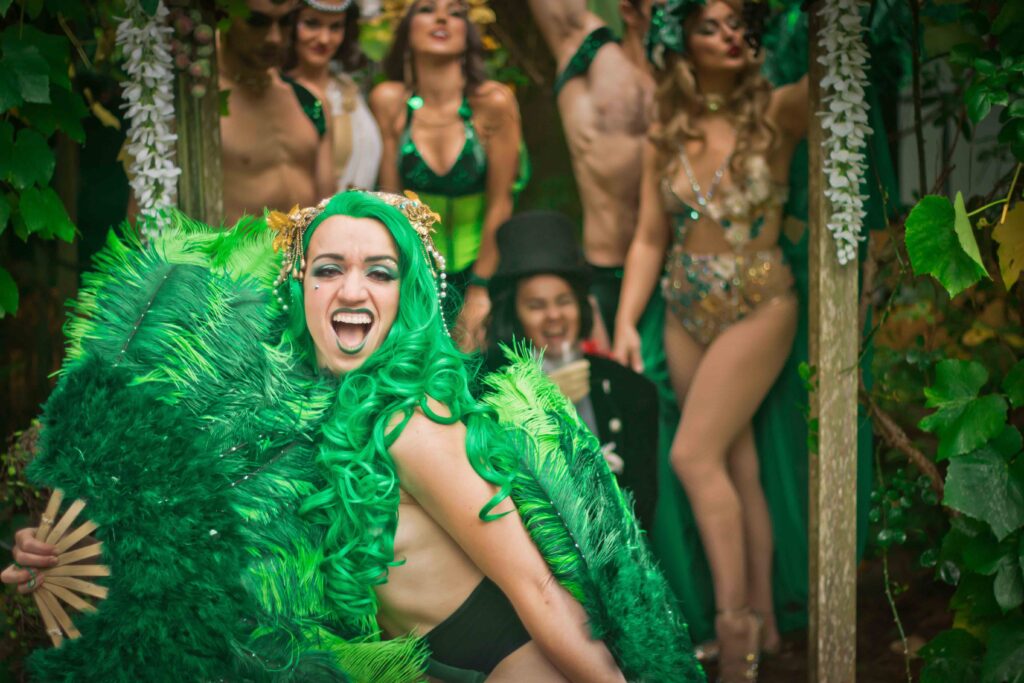 The plot:
Enter a mystical dream cabaret that follows Czech composer Antonin Dvorak (Mark Siano) in his search for musical immortality. Drinking a bottle of absinthe for inspiration, he is visited by the Green Fairy Wormwood (Tori Spero) who brings the ghost of Frédèric Chopin (Opal Peachey) to teach Dvorak how to find the perfect melody. 

Bohemia is part musical theater, part burlesque show and offers the option of a traditional fountain table-side absinthe service during intermission. 
And, this year's cast:
Wormwood ~ Tori Spero
Antonin Dvorak ~ Mark Siano
Violetta ~ Vivian Tam
Mucha ~ Hisam Goueli
Zuzanna ~ Isobella Bloom
Rusalka ~ Katheryn Reed
Vodnik ~ Bo Mellinger
La Fae Vert ~ Sapphire Goetz
Toulouse ~ Andreas Fetz
George Sand/La Reve ~ Claire Marx
Franz Lizst ~ Chris DiStefano
Frédèric Chopin ~ Opal Peachey
Understudy ~ Justine Stillwell
Snag those tickets at: https://tickets.thetripledoor.net/eventperformances.asp?evt=1342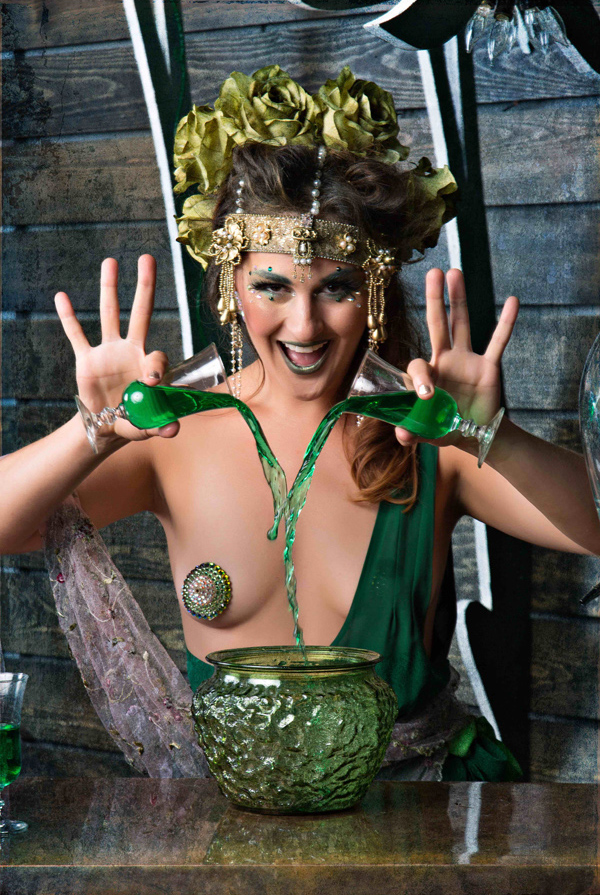 (Visited 600 times, 1 visits today)