It's not actually the dog days of summer and especially for live theater openings in the greater Seattle metro area with a number of new productions opening this July including the usual outdoor theater options but also interesting LGBTQ theater choices like a new production of the queer musical FALSETTOS at Harlequin Productions in Olympia. Check out all this month's options down below:
Compiled by Miryam Gordon from press releases.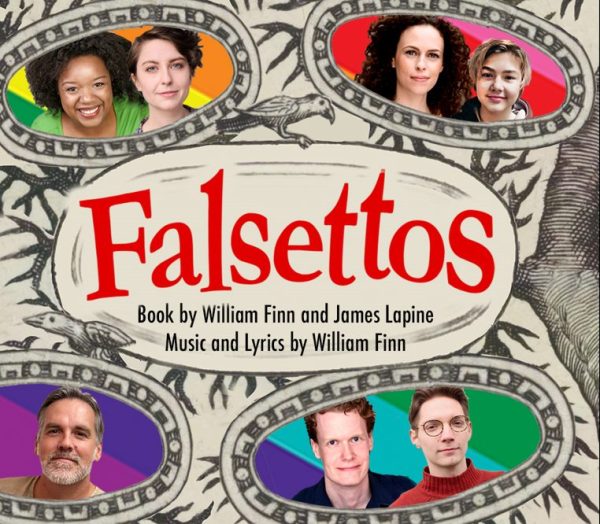 Falsettos, Harlequin Productions, 7/1/23 – 7/22/23
Winner of two 1992 Tony Awards for Best Original Score and Best Book of a Musical and set in the early years of the AIDS epidemic, Falsettos revolves around the life of a charming, intelligent, neurotic gay man named Marvin, his wife, lover, his about- to-be-Bar-Mitzvahed son, their psychiatrist, and the lesbians next door. It's a poignant look at the infinite possibilities that make up a modern family.
The Tempest, Seattle Shakespeare Company/Wooden O, 7/6/23-8/6/23 (various parks)
When you're stranded on an enchanted island for twelve long years with only your daughter and magical spirits for company, it turns out you have plenty of time for plotting revenge. Enter Prospero, the erstwhile Duke of Milan who was usurped by his brother Antonio. Prospero's ire at his brother is given glorious life when Antonio and his crew sail too close to the island, and with the aid of his magical spirit Ariel, he conjures a supernatural storm to shipwreck the passengers. But his plot goes awry as the island becomes a wondrous playground for romance, trickery, and spectacle, ultimately leading to forgiveness and reconciliation.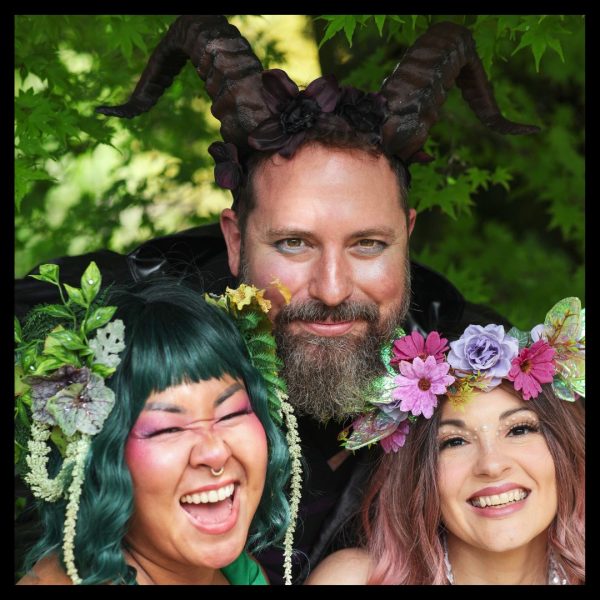 The Fairy's Bottom: A Midsummer Burlesque, Marxiano Productions, 7/6/23 – 7/16/23 (at The Triple Door)
From the creators of the absinthe infused hit Bohemia and Seattle Vice comes a new show that undresses the Shakespearean classic A Midsummer Night's Dream, and reveals a clever and sexy new cabaret. Original music by hosts Mark Siano and Opal Peachey will invite audiences into the fairy's bower where some of the Northwest's hottest dancing nymphs and dryads will entertain adventurous human guests. https://tickets.thetripledoor.net/eventperformances.asp?evt=1955
The Shot, Whidbey Island Center for the Arts, 7/7/23 – 7/9/23
Sharon Lawrence, star of stage and screen, appears as The Washington Post's former publisher Katharine Graham. The fictional work looks at Graham's life, including her experiences of domestic abuse at the hands of her husband, who inherited the newspaper from Graham's father. Katherine Graham went on to become a political force, winning a Pulitzer Prize for revealing the Pentagon Papers, uncovering Nixon's abuse of power and crimes in the Watergate scandal, as well as becoming the first female CEO of a Fortune 500 company.
Seattle Outdoor Theatre Festival, 7/8-9/23 (at Volunteer Park – check link for times)
Multiple stages, multiple times of day. Bring ground cover, food, and prepare for fun!
GreenStage: Romeo and Juliet, Henry VI: Part 1, Backyard Bard: Cymbeline and Comedy of Errors
Seattle Shakespeare Company/Wooden O: The Tempest
Last Leaf Productions: The Taming of the Shrew
CSZ Seattle: An Improvised Shakespeariance
Shakespeare Northwest: Tales from Billy the Bard
Penguin Productions: Bonfire
The Hello Girls, Taproot Theatre, 7/12/23-8/12/23
Helmet, check. Gas Mask, check… Lipstick, check. In this new musical about World War I and 1918, Grace Banker and her fellow switchboard operators are answering the call when the Bell Battalion Telephonic Ladies' Switchboard Unit #1 makes history as America's first female soldiers.
Sometimes the Rain, Sometimes the Sea, Dacha Theatre, 7/21/23-8/6/23 (outdoors of Glenn Hughes Penthouse, UW)
Julia Izumi pens a new fairytale for adults with a bittersweet twist! The Little Mermaid is Hans Christian Andersen's most beloved and well-known fairy tale, which is why it's NOT the story our friend Dolan is going to tell you today. No, he's going to tell you a story about a Little Rain Cloud who falls in love with a human. They are not the same story at ALL, he swears. http://dachatheatre.com/sometimestherain
Romeo and Juliet and A Bold Stroke for a Husband, Island Shakespeare Festival, 7/21/23-9/10/23 (outdoors at 5476 Maxwelton Rd. Langley)
Explore teenage angst and intense love with this non-traditional look at Shakespeare's enduring "tale of woe," Romeo and Juliet. Also the hilarious hijinks of A Bold Stroke for a Husband, by Susanna Centlivre (1718), a restoration play that tackles the patriarchy. A star vehicle for a charismatic actor, this comedy deftly ridicules hypocrisy, greed, hubris, and the absurdity of women's position as property. Anne Lovely has not one but four bizarre male guardians who must give consent to her marriage, and Colonel Fainwell is determined to win each over through the clever use of disguises.
https://islandshakespearefest.org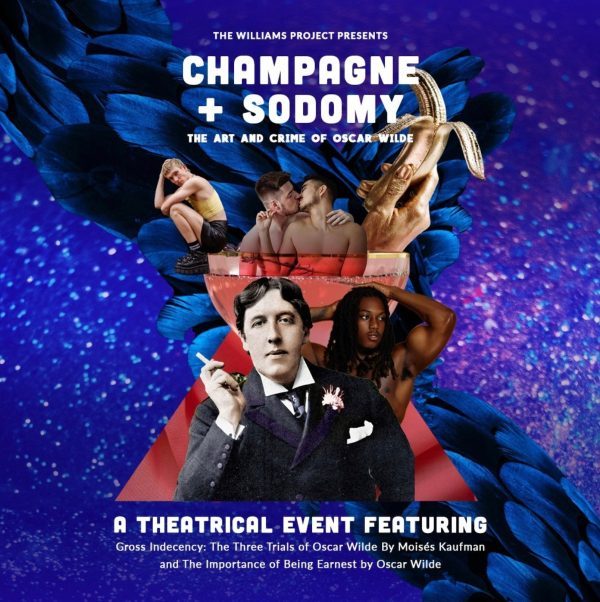 Gross Indecency: The Three Trials of Oscar Wilde/The Importance of Being Earnest, The Williams Project, 7/28/23 – 8/5/23 (at Experimental Arts, 6520 5th Ave S)
In a new immersive theatrical event, you'll move from the decadent drawing room to the reactionary courtroom with a champagne flute still in your hand. Pairing The Importance of Being Earnest with Wilde's persecution by the state as told by Moisés Kaufman's docu-play Gross Indecency: The Three Trials of Oscar Wilde, The Williams Project presents an evening-length, genre-defying performance exploring how our culture is obsessed with queer art but terrified of the queers that make it. (Note: this is a "workshop production" that the company is intending to refine and continue in subsequent iterations.)
14/48 World's Quickest Theater Festival, 7/28/23-8/5/23 (at Raisbeck Performance Hall)
Our first cohort of artists will be gathering around the ceremonial keg for their Thursday Night Meeting to begin their 14/48: The World's Quickest Theater Festival journey! The Keg will be tapped, artists will be celebrated, and Friday Night's theme will be drawn from a giant ice cream cone! Performances of all new creations each night at the Raisbeck Performance Hall, Friday, July 28th & Saturday, July 29th AND again the following week, Friday, August 4th & Saturday, August 5th. 8PM & 10:30PM.
(Visited 41 times, 1 visits today)