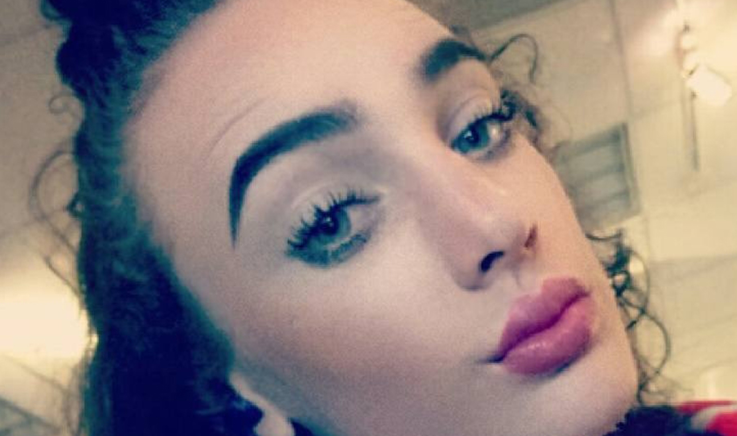 The discovery of the body of Nikki Kuhnhausen, aka Nikki Fox, a 17 year old transgender resident of Vancouver, Washington on December 7th gave a grimly definitive answer to the fate of the teen who had been missing from her home since June 5th of this year.
Nikki's mother had reported her missing on June 10th. Investigations led police to seek out 25-year-old David Bogdanov, also of Vancouver who had met Nikki via Snapchat just prior to her disappearance. Police weren't able to speak to Bogdanov until October who then explained he had met Nikki on Main Street in downtown Vancouver but denied knowing of her current whereabouts.
The discovery of the body in a secluded area of rural Clark County and further investigations by Vancouver police into Bogdanov's earlier statement which turned up evidence that he had lied to police led to his arrest Tuesday, December 17th and his arraignment on second degree murder charges. He is being held without bail.
Bogdanov admitted to police that he and Kuhnhausen had met on the day in question but had a "conflict" in his van after he discovered she was transgender. He told her to get out of his van and he "never saw her after that."
But, police suspect the two had a sexual encounter and that after Bodganov discovered that Nikki was transgender, strangled her and dumped her body.
Nikki's murder wasn't the first time incidence of a hate crime in her life. According to The Advocate, the teen had been the victim in a shooting last year.
The discovery of Nikki's body made her the 27th known murder of a transgender individual in the United States this year.
A vigil for Nikki is scheduled for 5 pm Friday, December 20th at Vancouver United Church of Christ, 1220 NE 68th Street in Vancouver, Washington. More info on the event:
The family of Nikki Kuhnhausen is inviting the public together for an evening to remember their beautiful daughter Nikki who was taken too soon.

National Women's Coalition Against Violence & Exploitation (NWCAVE) along with many of our partners will come together to bring UNITY to our Community as we remember and celebrate Nikki.

Speakers confirmed:
Nikki's family including her parents
Pastor Jennifer Brownell from MCC and Pastor Ken from UCC
Counselor Mackenzie Dunham, Wild Heart Society
Leeza Edwards, Queer Youth Resource Center
Jackie Mae Stone, NW Gender Alliance
De Stewart, PFLAG
Michelle Bart, National Women's Coalition Against Violence & Exploitation

(Visited 426 times, 1 visits today)