The sun is out as I write this the afternoon of January 1st, 2020 (ooops! There it goes again!) and yesterday's nasty wind and rain seems to be gone for the time being but it's too late for the city's annual fireworks display at the Space Needle at Seattle Center. High winds last night forced the Fire Marshal to originally delay the traditional setting off of the fireworks at midnight with hope the wind would die down by 2am but when that didn't happen, the city had to go without the display for the first time in 26 years.
Today, the Space Needle released the following statement: the fireworks would not be set off tonight or at all but would be taken down. Which sucks but…still:
HAPPY NEW YEAR FROM SGS!!!!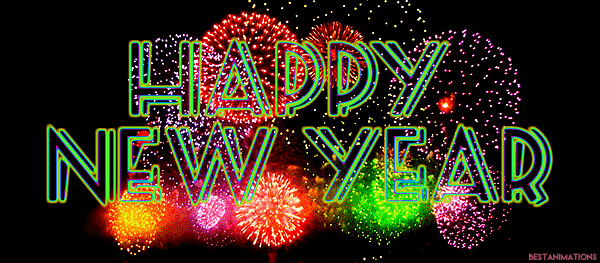 Space Needle Looks Forward to Returning with a Bigger and Better T-Mobile New Year's at the Needle Fireworks and Light Display in 2020-2021
January 1, 2020 – Due to high sustained wind and gust speeds at the top of the Space Needle last night, the Seattle landmark had to cancel the T-Mobile New Year's at the Needle fireworks display for the first time in 26 years. At both 11:45pm, and again at 1:45am last night, sustained average wind speeds in excess of 36mph and gusts up to 44mph were recorded at the top of the Space Needle. Those measurements are well beyond the maximum sustained average wind speed of 25mph and gust speed of 30mph needed to safely proceed with a pyrotechnics display.

"We are incredibly disappointed that we were unable to share our entire pyrotechnics and light show with the Puget Sound community to celebrate the arrival of 2020," said Ron Sevart, Space Needle President and CEO. "However, the safety of those attending the event is our number one priority, and we completely support the decision of the Seattle public safety officials to cancel our two attempts to launch the show. We are extremely grateful to T-Mobile for their continued support of this Seattle tradition. We are also thankful for the time and effort our partner PyroSpectaculars put into the design and installation of the fireworks, which takes more than three days of onsite work and several months of preparation to produce."

"We too are disappointed that the weather conditions kept us from firing the show," said Ian Gilfillan of PyroSpectaculars. "Some of the products we use launch several hundred feet above the Space Needle and it is impossible to contain pyrotechnics debris from exiting the exclusion zone with winds that high. Safety is our first priority and the decision to cancel the show was the right choice in that weather environment."

The Space Needle strongly considered doing the fireworks display tonight or later this week, but due to pre-existing Seattle Police and Fire Department staff commitments this week and weekend, appropriate city resources were not available on short notice to ensure the safety of all attendees. PyroSpectaculars will begin removal of the pyrotechnics and props from the Space Needle today.

The Space Needle, with support from T-Mobile, provides 100% of the funding for T-Mobile New Year's at the Needle and all expenses incurred by the City of Seattle are reimbursed by the Space Needle.

"This was the first time in nearly three decades that weather conditions kept us from hitting the start button for the display," said Dave Mandapat, Space Needle Director of Public Relations. "We learned some things about the unpredictability of high winds this year and we will use that information to see if we can create show options in future years that will be less reliant on favorable weather conditions. We look forward to returning next year with a bigger and better T-Mobile New Year's at the Needle fireworks display."
###
(Visited 1 times, 1 visits today)