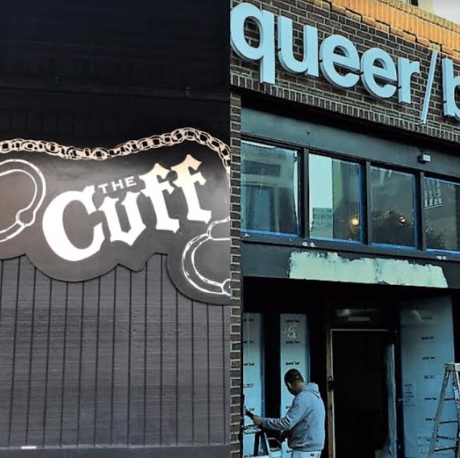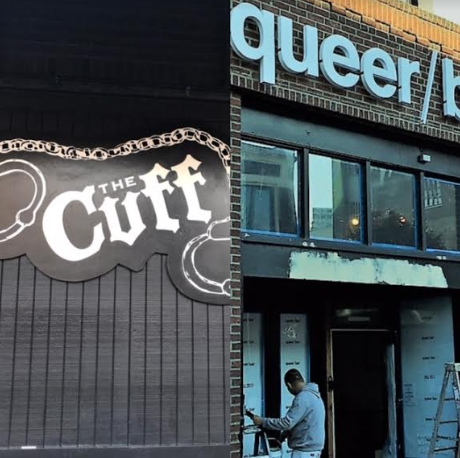 2020 is shaping up to be a year of changes in LGBTQ Seattle…it's only January 2nd of the new year and already there's changes afoot with the announcement that Joey Burgess and husband Murf Hall, the owners of Queer Bar, have just purchased longtime Seattle leather bar/disco The Cuff Complex.
The news broke today on Capitol Hill Seattle blog that Burgess/Hall had purchased the club after learning that the previous owners were looking to sell. The deal came together very quickly but only after the couple had locked down confirmation that the owners of the actual property were committed to keeping the building intact for the foreseeable future.
We contacted Joey Burgess this afternoon who confirmed the deal as well as telling us that there are no major changes planned for the Cuff…no renovations or changes in programming. They bought the club to add to their business interests and to provide gay ownership to the venue. The Cuff will not turn into "Queer Bar 2" according to Burgess. It will keep its unique identity as a venue that caters to many different kinds of events including serving as a home to the city's leather/kink/fetish communities as well as offering up different kinds of music including the club's longstanding programming of country/western music.
But, Burgess also said that the plan is to strengthen current programming with local artists and by bringing in nationally known artists as well. And, at least one event currently associated with Queer Bar, the fetish night known as "Pigs Fly" produced by DJ Nark, will eventually move over to The Cuff where it will have more room to expand.
Also look out for an expansion of The Cuff's much beloved annual Pride Block Party. That very popular event will work together with Queer Bar's huge 3 day long Pride Party to form a unique opportunity to present a huge range of talent at both venues.
(Visited 32 times, 1 visits today)