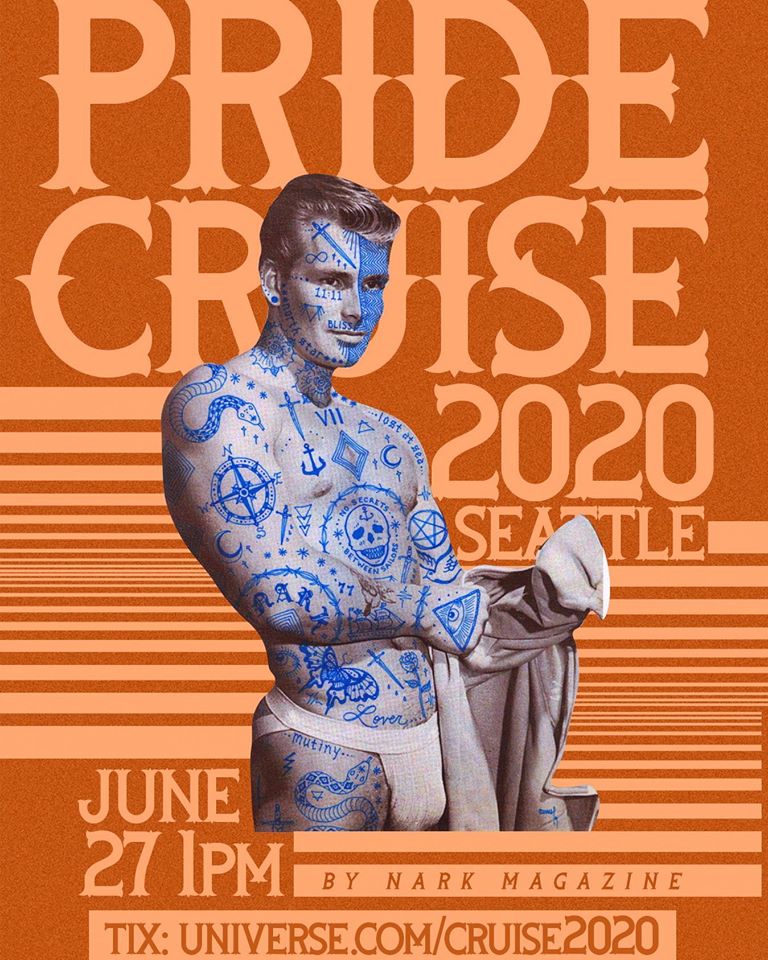 It gets earlier and earlier…announcing uber popular events happening during Seattle Pride weekend/week/month/season. And, hopping on board the early announcement bandwagon is DJ Nark who has just opened up ticket sales for his zillionth annual Nark Pride Cruise which happens on Pride Saturday, in this case, on June 27th
Note: Nark hasn't announced his plans for the rest of his annual "Alternative Pride" party plans for 2020…stay tuned.
It's definitely a "if you snooze, you lose" kinda deal…they do sell out on the quickish side. For those of you who love a boozy gay cruise, it's a must for Pridey Fun and certainly more celebratory than hanging out in Cal Anderson Park visiting booths and listening to drag queens reading books to bored and/or terrified toddlers.
Unless you get sea sick….then, you're (marginally) better off on land with the kiddies and listening to the queens read "Hop on Pop" and "Timmy Has Two Leather Daddies, A Pup, and a Sex Attic He's Not Allowed To See" for the zillionth time.
Sigh.
More info below and TICKETS HERE!
Description
Our infamous pride cruise returns for its millionth year! (estimated amount of years). This is a Saturday DAYTIME cruise in the afternoon, we will open up boarding atONE PM and set sail at 2pm, and be back on the docks at 5pm!

There are TWO boats to choose from, they will cruise in tandem alongside each other!

*BOTH BOATS BOARD AND CRUISE TIMES ARE THE SAME – BOAT LEAVES FROM THE SAME DOCK

-BOAT ONE The Islander Yacht
Featuring DJs: TBA

-BOAT TWO The Spirit of 76
Featuring DJ's: TBA

Space is limited and THIS CRUISE *ALWAYS* SELLS OUT, don't sleep on getting your ticket!!
SATURDAY of SEATTLE PRIDE WEEKEND 6/27/2020

1PM BOARD – 2PM SAIL – 5PM RETURN

1611 Fairview Ave E

*NOT INCLUDED in the Nark Magazine Alternative Pride Week Pass