Review: REPARATIONS by Darren Canady. Produced by Sound Theatre Company with Langston Hughes Performing Arts Institute. Directed by Jay O'Leary. Scenic Design by Lex Marcos. Costume Design by Ricky German. Lighting Design by Tristan Roberson. Sound Design by Maggie Rogers. Properties Design by Robin Macartney. With Aishé Keita, Bharan Bikshaandeswaran, Tracy Michelle Hughes, Brandon Mooney, Allison Lee Brown, Anthony Lee Simmons. Onstage at Langston Hughes Performing Arts Institute from January 10 to February 2, 2020.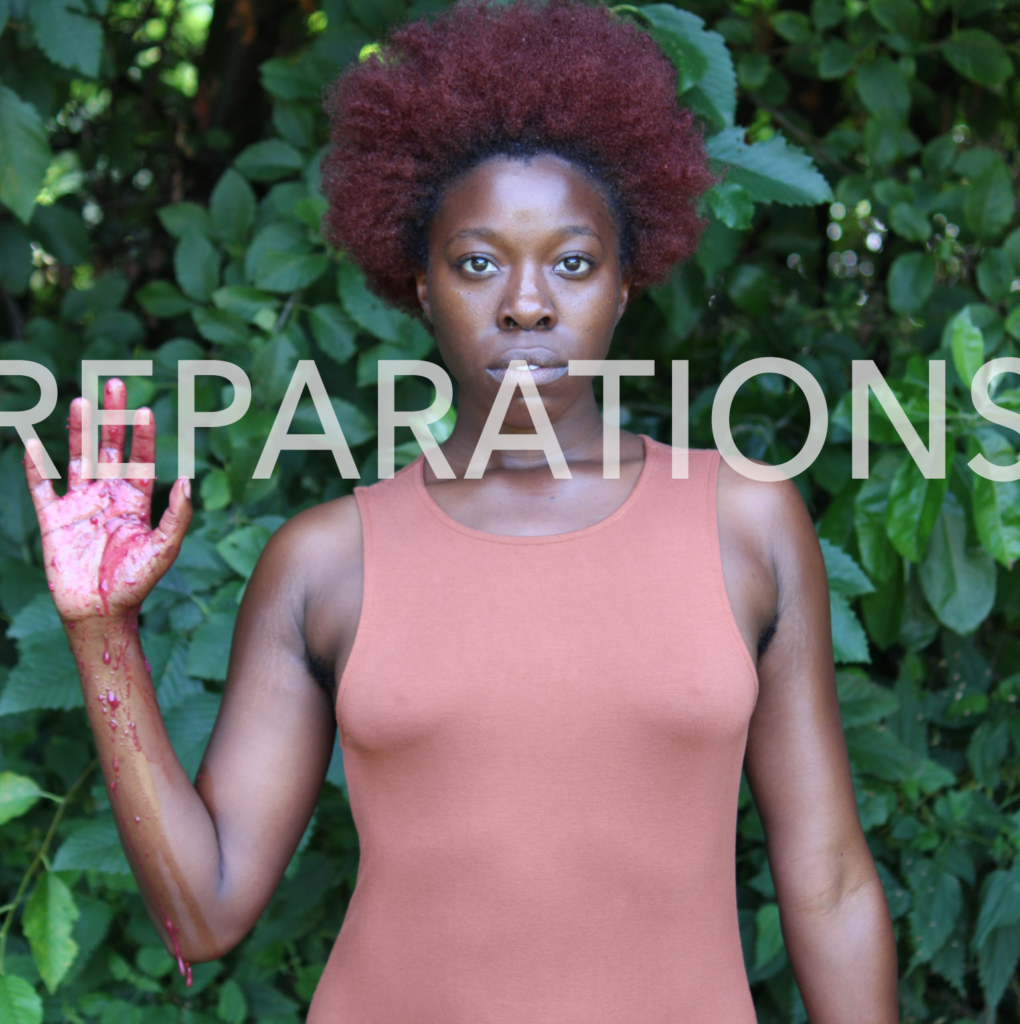 It's a World Premiere for Sound Theatre Company to kick off their 2020 theatrical season at Langston Hughes Performing Arts Institute with REPARATIONS a new drama from playwright Darren Canady. It's a "timey wimey" play that pays multiple visits to different times but all at the same Oklahoma farmhouse.
It opens not in our present but "The Near Future" where the technology exists to enable people to make metaphysical visits to points in the past. In the opening scene of Reparations, we meet a young Black woman named Rory accompanied by a state government agent named Pramesh who are in the cellar of her family's home to investigate her claim for reparations from the State of Oklahoma for wrongs committed against her family as the result of slavery and decades of systematic racism.
With the aid of some rather odd looking gear that looks like it might have been swiped from an episode of Dr. Who (too big to be a sonic screwdriver; it's more