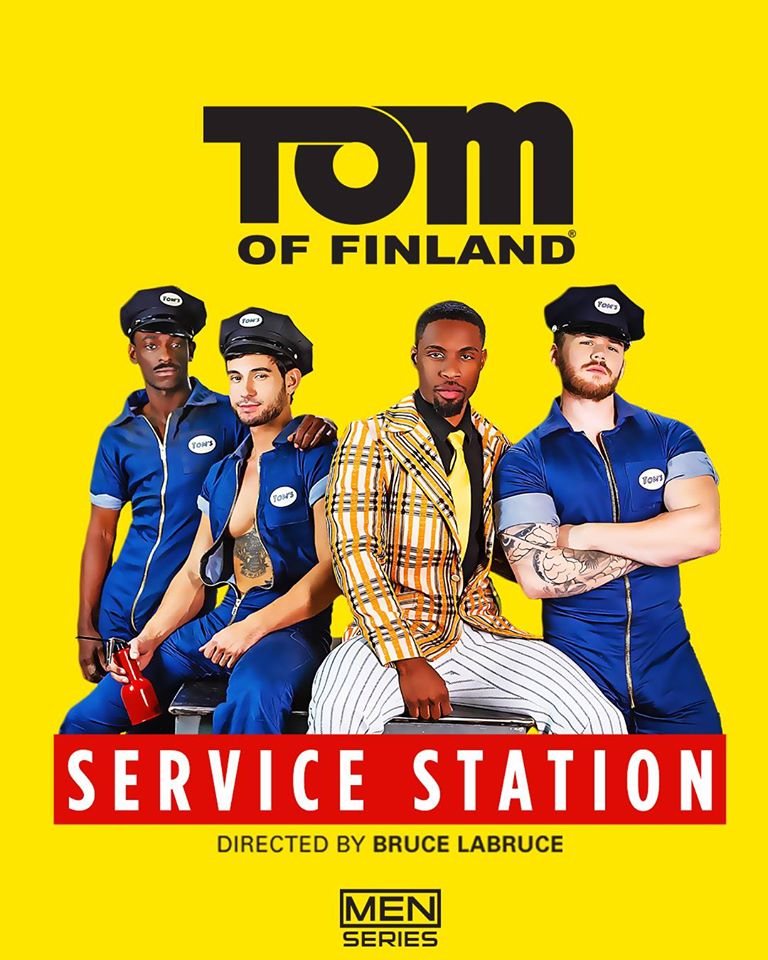 A post strictly for folks who enjoy naughty/dirty/filthy adult entertainment…everyone else needs to VACATE THE PREMISES IMMEDIATELY!
Not safe for work or many southern states (though we all know the Bible Belt is the largest consumer of naughty videos…)
The 2nd dirty video in the Tom of Finland series happening at Men.com is dropping on Friday, January 24th. It's SERVICE STATION and it's inspired by a specific comic by the iconic artist Tom of Finland which starred his main character Kake. This filthy video version, stylized in a fun 1950s sort of way, is directed by noted filmmaker Bruce LaBruce who makes terrific non-porno films (but always with lots of sex) as well as terrific pure porno projects like this.
Service Station stars the very popular Matthew Camp along with Ricky Roman, River Wilson and superstar DeAngelo Jackson who just became the first Black adult star to win Best Actor at the GayVN Awards last week.
You can check out a trailer (which is NSFW) and the actual video (starting Friday the 24th) over at Men.com.….which is obviously very NSFW….or, several counties in Alabama. Oh, and they have MERCH for sale, too!!! https://officialmenstore.com/
(Visited 90 times, 1 visits today)