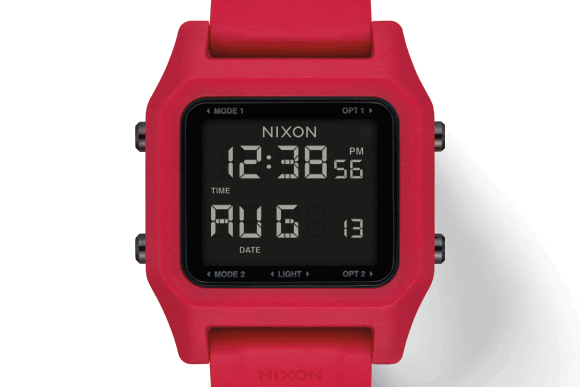 We're kind of in love with this new watch from hip Southern California watchmakers NIXON. "The Staple" is just out and it somehow manages to be sleek, modern, yet deliciously retro all at the same time.
Oh, and it has a "heads or tails" feature so you can use the watch to help you make life changing decisions like "should I break up with my significant other?" or "should I have the steak or chicken?"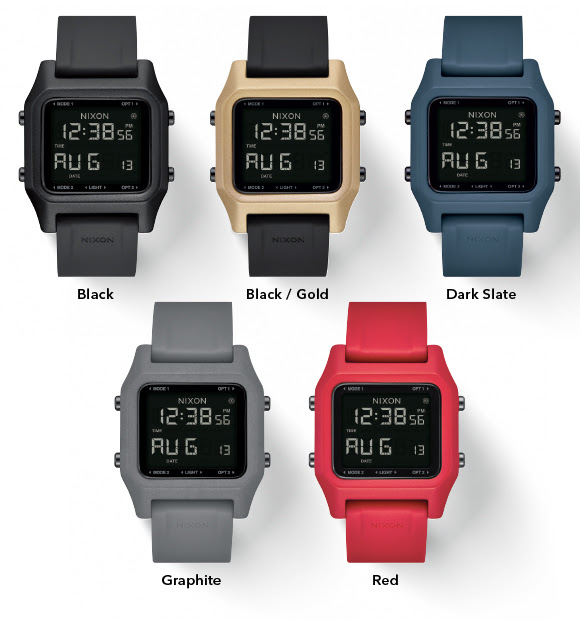 It also comes in 5 color options including Black, Black/Gold, Dark Slate, Graphite and Red. We're partial to the Red, because that's how we roll but the Graphite is awfully sexy as well.
Oh, it's "ultra slim"…we might not personally feature an ultra slim physique but we appreciate one in a watch.
An ultra-slim profile, a customizable display, and a cushy new rubber-blend band make the Staple your new "one-and-done." Ticking the boxes of style, function, and comfort is no easy feat, but the Staple makes it look effortless.
It's only a hundred bucks (Available now at Nixon.com and premium stores) so it's the perfect Valentine's Day stocking stuffer for a loved one, a stranger or even your favorite blogger.
Hint, hint.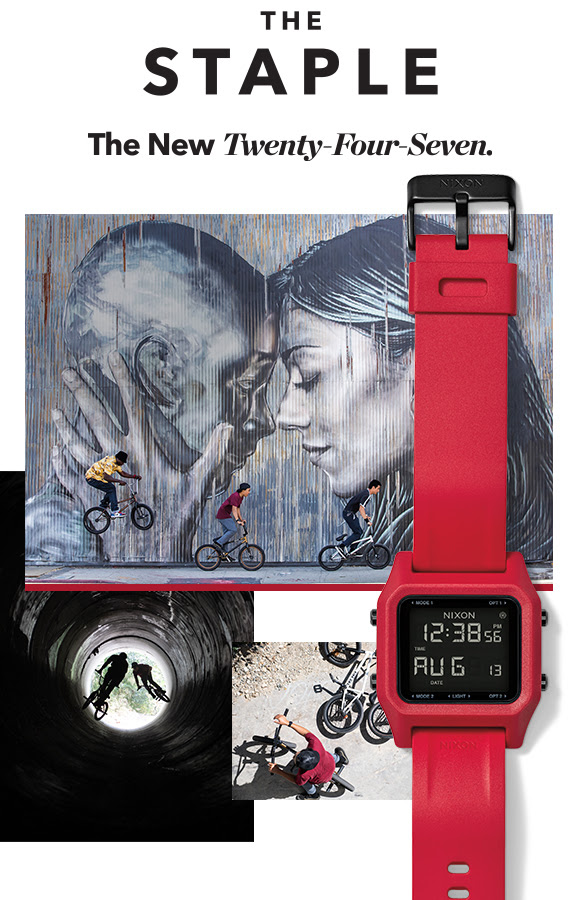 (Visited 1 times, 1 visits today)