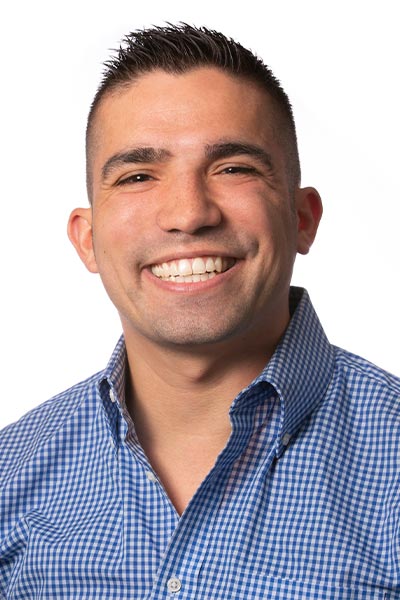 Here's a fascinating sounding project. Professor Eric Gonzaba from Cal State Fullerton created the  Mapping the Gay Guides project, which plots gay/queer spaces that were listed in Bob Damron's Address Books, on a digital map.
For those of you too young to remember, the Bob Damron Guides were one of several guidebooks for the LGBTQ community in the years before smart phones and computers, to discover safe and welcoming businesses and groups for gay people to meet, shop, and live their lives. Bob Damron's books were very much skewed towards gay men (and were helpful in locating places to meet/hook-up with other gay men…) but other guide books were geared towards gay men and lesbians.
If you were an out gay man or lesbian in the pre-Internet/smart phone age, you owned one of these guide books…similar to how Black Americans used the Green Book during the many decades they had to deal with forced segregation throughout most of the country and needed a guide to find places to stay, shop and eat when they traveled.
More on this fascinating project.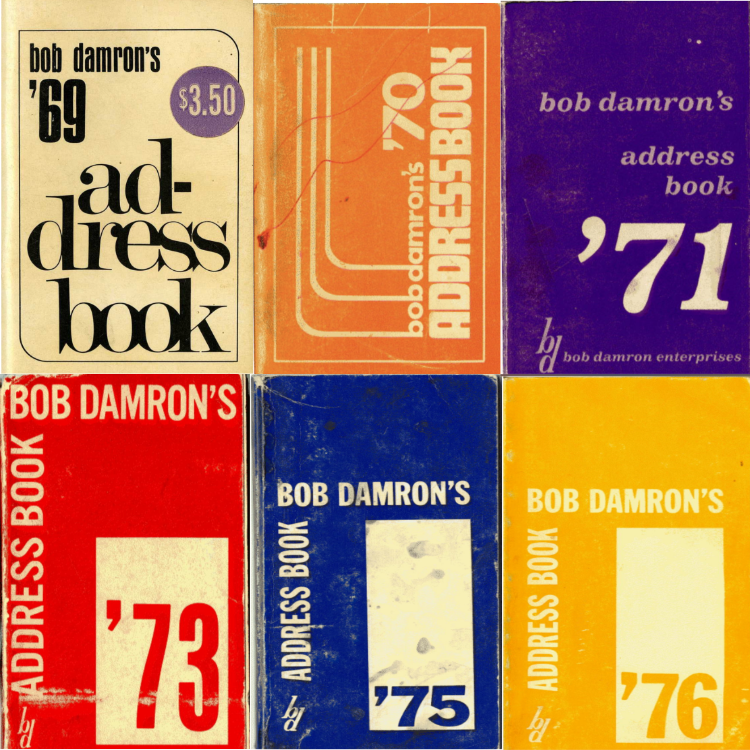 Mapping the Gay Guides Project Plots Queer Spaces in America Assistant professor of American studies launches digital map during Pride month
When Eric Gonzaba travels across the United States, he often wonders about the history of the places he passes through — specifically, their queer history.

The Cal State Fullerton assistant professor of American studies is the co-primary investigator and content manager of the newly launched Mapping the Gay Guides project, which plots gay spaces listed in Bob Damron's Address Books, on a digital map. The project is funded by a Research, Scholarship and Creative Activity Incentive Grant from the California State University Chancellor's Office.

Damron's series of guides for gay and queer travelers dates back to the 1960s. His listings included queer friendly restaurants, bars, cocktail lounges, bookstores, bathhouses, cinemas and other businesses, many which no longer exist.

"When we think about gay history, we often think of San Francisco or New York. But there's plenty of amazing gay history outside those cities," said Gonzaba, noting that even a Waffle House in his home state of Indiana is listed as a former gay space.

The research team has mapped queer spaces in 31 states plus the District of Columbia, between the years of 1965 to 1980, with plans to map the remaining states by the fall. By plotting Damron's guides on a map, researchers can begin to see patterns over both location and time — inviting additional exploration of LGBTQ issues in America.

"It's exciting to think that queer history is everywhere," said Gonzaba.


"Gayborhoods have long been thought of as dying," said Gonzaba, who personally observed this while a doctoral student at George Mason University.

"When I was writing my dissertation, D.C. was losing gay bars right and left. Does that mean that there's no more gay culture? No. It just means people's lifestyles are changing," he explained.

"Perhaps this kind of physical space isn't needed anymore, whereas in the '60s and '70s, it was really important for gay men to have a bar in their neighborhood or to visit a city that had a space just for them."

Mapping the Gay Guides, with its intent of offering insight into the queer world, is funded by a Research, Scholarship and Creative Activity Incentive Grant from the California State University Chancellor's Office.

"The funding allows us to map Damron's guides from 1965 to 1980. That's 15 years of history, both before and after the Stonewall Riots of 1969," said Gonzaba.

The researchers point out that the Damron address books are not a perfect source — they largely understand the gay world from the perspective of a San Franciscan, white gay man — but they are perhaps the most prolific set of listings spanning six decades.

As of 2020, Damron's books are still in publication, though discontinuation of the guides is imminent in the internet age.

"Damron's early guides were incomplete and sometimes inaccurate," said Gonzaba. "But they give us a platform to begin having conversations about this collapsing gay geography."

Related stories:
Learn more about this project here.
Titans of Academia: Eric Gonzaba
CSUF Professor Uses T-shirts, Address Books to Explore LGBTQ History
(Visited 5 times, 1 visits today)