May 2022 Theater Openings
Compiled by Miryam Gordon
May Flowers Are Blooming on Seattle Stages!
World premiere musicals (we all love those, don't we?), important stories from diverse writers and populations, several world premiere stage plays, and more, are what May Days are bringing to Seattle. Our stages are brimming with gotta-see works that should entice you to grab your mask and sit next to strangers! Get outcher calenders and get to work! Here's what's opening this month:
The Watsons Go To Birmingham – 1963, Seattle Children's Theatre, 5/3-22/22
This powerful play, adapted for stage by local and nationally-acclaimed playwright Cheryl L. West, follows 10-year-old Kenny Watson and his family on a road trip from Flint, Michigan to Birmingham, Alabama. As the family travels though unfamiliar territory in the Deep South during the Jim Crow era, they encounter racism unlike anything they have experienced before. After a local church is attacked, an event that marks Civil Rights history, the Watson family comes together and proves that perseverance and resiliency can be found in the most unimaginable places. Recommended for ages 8 and over.   
Alma, ArtsWest, 5/5-22/22
Playwright Benjamin Benne honed some of his early writing talent right here in the PNW. Having gone on to amazing adventures, ArtsWest is providing an opportunity to experience his most sophisticated work yet. We meet working mom, Alma. She singlehandedly raised her daughter, Angel, on tough love, home-cooked comida and lots of prayers. Just before the all-important SAT test, Alma discovers her daughter isn't at home studying. La chancla (an ass-whooping) awaits Angel at home—but so does a creeping realization that more's at stake than just a test score. A sacrifice from Alma's past weighs heavy; now, Alma fears that her worst nightmare may soon be their reality.
Patrimony, Red Rover Theatre Company, 5/5-14/22 (at 18th & Union) (world premiere)
In Tulsa, Oklahoma a scared teenager with no father is struggling as he seeks one. Terrified, his mother isn't sure where to turn. The boy tries to enlist the help of an imaginary friend from the past. Secrets abound.
Other Rooms, On The Boards, 5/5-7/22
As a collage artist of found sounds, words, texts, and her own voice Pamela Z's combination of sound, image, and gesture create a spectacular multi-media evening. Pamela describes this work as being "about layers, repeating patterns, and the broad range of timbres that can be produced by the voice. I'm drawn to the musicality of speech and attracted to the interplay between language as purely abstract sound and the literal meanings that it holds."
Miss Margarida's Way, Outrage Onstage, 5/13-22/22 (at 203 N 36th #204, Seattle)
EVERYONE wants to be Miss Margarida (Susan Finque). Immerse in a dark comedy that looks deeply into the heart of power. Audiences and critics in over fifty countries have cheered this allegory about totalitarianism that uses a classroom as its central metaphor. Miss Margarida teaches, teases, and taunts her eighth-grade class through mathematics, geography, history, and her own private curriculum. Unbalanced by sexual frustrations she can only express in aggression toward her students, Miss Margarida is an engaging monster; a dictator with the audience as her student body.
Voices Rising, Seattle Women's Chorus, at Town Hall Seattle, 5/14/22 2PM and 7PM
All the way back to Sister Rosetta Tharpe, Black women created music that changed the world.
Seattle Women's Chorus honors Rosetta and sings their way through successive generations of uncharted, unparalleled musical territory.
And So That Happened…, 5th Avenue Theatre and ACT, at ACT, 5/17/22-6/26/22
A brand-new, three part musical is crafted to carry us forward from this collective moment in our cultural experience. It is a show that will explore the hopes, dreams, and acts of will that take us forward in the aftermath of cataclysmic events in our lives. This radical new piece of theater is written by a diverse group of Seattle artists: Maggie Lee and Lauren Freman, Jasmine Joshua, and Dedra D. Woods, Porscha Shaw, and Aaron M. Davis Norman. 90-minutes of song and story, laced with humor, passion, and personality.
www.5thavenue.org or www.acttheatre.org
The Nerd, Taproot Theatre, 5/18/22-6/18/22
Three's already a crowd in Willum's house, but it's as tight as a game of sardines when Rick unexpectedly arrives. He's as interesting as quality control at a chalk factory, until his antics jeopardize Willum's career. Sure, Rick once saved Willum's life, but now he's ruining it! Pass the deviled eggs, this party's about to become a saucer-smashing good time!
Passage, UW School of Drama, 5/19-29/22
Christopher Chen's provocative fantasia, Passage, gently lifts us from our own reality and sets us down in a new place: Country X. Country X has been occupied by Country Y. Country X is allowed its own laws and leaders, but Country Y controls both and has been unfairly abusing its power to mistreat native-born citizens.
Cutlass Spring, On The Boards, 5/19-22/22
Dana Michel, who disrupts audiences' expectations through appropriation and collage, puts a spotlight on sexuality and birth—the act of bringing a new life into the world.
Riverwood, Langston Hughes Performing Art Institute and Seattle Public Theater, 5/20/22-6/5/22 at Langston, 6/17-26/22 at Seattle Public Theater (world premiere)
Andrew Lee Creech, local theater practitioner and playwright, introduces us to the tenants at the Riverwood Apartments. When their worst fears are realized the lives of five people are thrown into upheaval. As 17-year-old Tel and Crunch navigate their place in society as young, Black men, building super Lenard dreams of hitting it big in the lotto. Community warrior Dédra fights to keep her neighborhood intact, while building manager Miss Penny is content to do away with it all. Part coming of age story, part slice of life, Riverwood explores the difficult nature of setting up roots and letting go.
Yellow Fever, Centerstage Theatre, 5/20/22-6/12/22
Spring, 1973. The Pacific Northwest. The alleys are dark. The bars are too bright. It's raining out, probably. Private detective Sam Shikaze doesn't just know crime…he knows everything that happens in this part of town. And this latest case might get him two black eyes and a one-way ticket to the bottom of the ocean. The thing is, Sam prefers to work alone…but everyone else in town seems to have other ideas.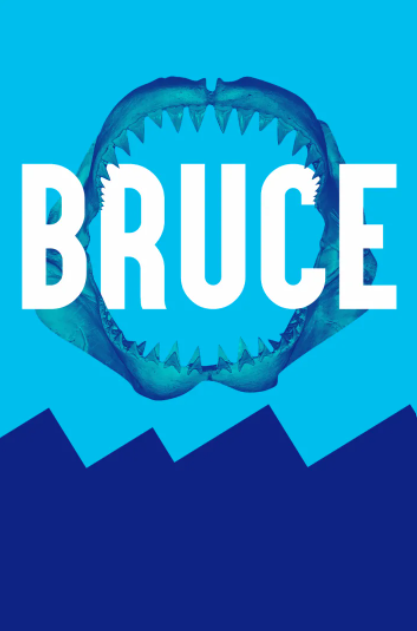 Bruce, Seattle Repertory Theatre, 5/27/22-6/26/22 (world premiere) (opens 6/8)
In 1974, a virtually unknown 26-year-old director set out to film a best-selling novel. Invading a sleepy fishing island off Cape Cod to shoot on the open ocean, he battled weather, water, hostile locals, an exploding budget, endless delays, and a highly dysfunctional mechanical star named Bruce. Based on The Jaws Log by Carl Gottlieb, this world-premiere musical takes you behind the scenes of the world's first summer blockbuster.
The Prom, 5th Avenue Theatre, 5/31/22-6/19/22 (tour)
The Prom is a new musical comedy about big Broadway stars on a mission to change the world and the love they discover that unites them all. Variety raves, "It's so full of happiness that you think your heart is about to burst."