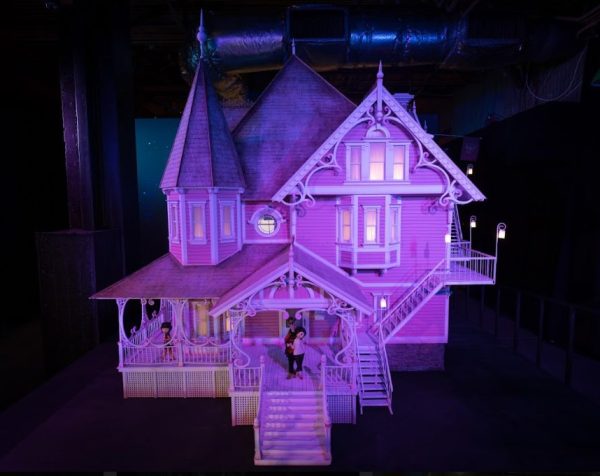 We love it when Seattle's Museum of Pop Culture aka MoPop teams up with big media companies for special exhibits at the museum. And, they've just announced a BIG partnership coming up for March and running through…well, we're not sure. It'll be around for a few months apparently!
Hidden Worlds: The Films of LAIKA, is the big show from the animated filmmaking company based in Portland, OR LAIKA who have produced the stop motion classic films Coraline (2009), ParaNorman (2012), The Boxtrolls (2014), Kubo and the Two Strings (2016), Missing Link (2019), and Wildwood, which is in production right now!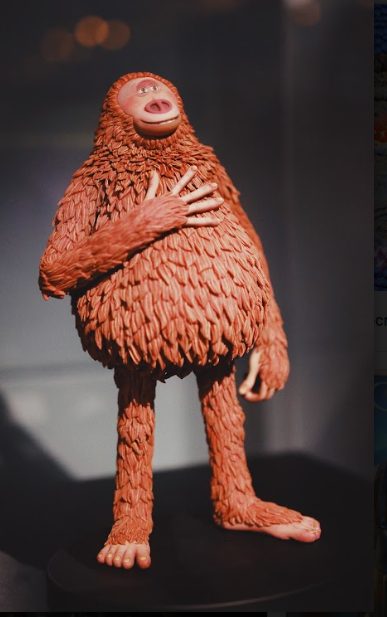 It's the largest exhibition that LAIKA has ever mounted and it opens March 17 at Seattle's Museum of Pop Culture. The show, spanning more than 7,500 square feet of exhibition space with immersive displays, film artifacts, and interactive attractions, will include lots of the puppets, props and sets used to make the films.
For more information, visit MoPOP.org/LAIKA.
From the press release:
"LAIKA is a multifaceted community of dreamers, makers, storytellers, scientists, engineers, and artists all committed to making movies that matter," said LAIKA's Chief Marketing Officer and SVP Operations David Burke. "We believe that cinema is a profoundly important and fertile landscape in which we can tell stories that speak to global audiences, both now and for generations to come. Film is a universally shared cultural language and it is thrilling to be partnering with MoPOP, which celebrates the power of popular culture and the individuals who create that magic."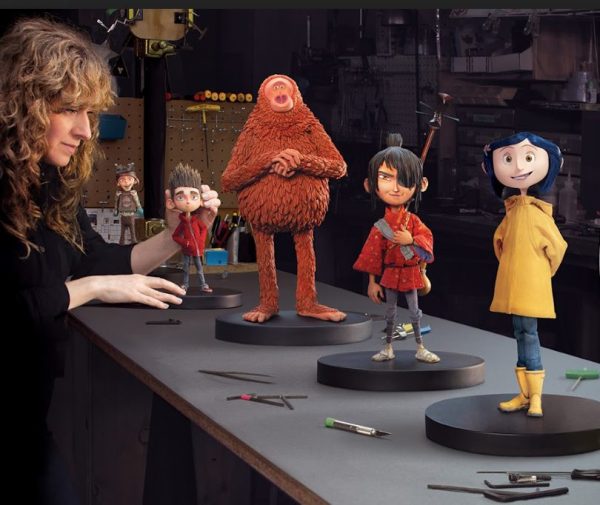 EXHIBITION HIGHLIGHTS
More than 7,500 square feet of exhibition space with recreations of six LAIKA worlds including specialty lighting, original exhibition films, and immersive scenic elements like a full-size version of the tunnel leading to the Other World in Coraline.
Artifacts and sets from LAIKA films imbued with meaning by not only the stories they tell, but through all the artists and craftspeople who have brought them into existence.
MoPOP signature interactive elements allowing visitors to take a "puppets-eye-view" of a LAIKA set or create their own stop motion animation using themselves as the puppet.
Content demonstrating LAIKA's signature blend of traditional stop motion animation paired with their technological advances in digital effects and rapid-prototype 3D printing.
SEEING THE EXHIBITION
MoPOP members have the first opportunity to see the exhibition with a Member Preview Day, Friday, March 17. Memberships are available at MoPOP.org/membership.
A public opening party will be held Friday evening, March 17, with tickets for the event on-sale mid-February. Saturday, March 18, is the first full day the exhibition will be open to the public.
Tickets to the museum and the Hidden Worlds exhibition are on-sale at MoPOP.org/LAIKA.
ABOUT THE MUSEUM OF POP CULTURE (MoPOP)

MoPOP is a leading-edge nonprofit museum in Seattle, dedicated to the ideas and risk-taking that fuel contemporary pop culture. With a mission to make creative expression a life-changing force by offering experiences that inspire and connect our communities, MoPOP reaches multigenerational audiences through our collections, exhibitions, educational programs, and community partnerships. At MoPOP, artists, audiences, and ideas converge, bringing understanding, interpretation, and scholarship to the pop culture of our time.
ABOUT LAIKA
LAIKA was founded in 2005 in Oregon by President & CEO Travis Knight. The studio's five films: Coraline (2009), ParaNorman (2012), The Boxtrolls (2014), Kubo and the Two Strings (2016) and Missing Link (2019) have all been nominated for the Academy Award® for Outstanding Animated Feature. Kubo and the Two Strings won the BAFTA® Award for Best Animated Film and received an additional Oscar® nomination for Visual Effects. Missing Link was awarded the Golden Globe® for Best Animated Film. LAIKA was awarded Scientific and Technology Oscar® in 2016 for its innovation in 3D printing. LAIKA is currently in production on its sixth animated film Wildwood, based on the book series by Colin Meloy and illustrator Carson Ellis. The studio is in development on The Night Gardener, an animated film from an original idea by Bill Dubuque, creator of the hit series Ozark as well as its first live-action feature film based on the action thriller novel Seventeen by screenwriter John Brownlow. www.laika.com
(Visited 34 times, 1 visits today)