Train Car O'House Party PRESENTS: KISS MY BLARNEY STONES!!!! FREEEEEEEEEEEEE!!! E'OC, Davie LOWE, FUTUREWIFE!!! SATURRRDAAYY!
January 31, 2015 @ 10:00 pm

-

2:00 am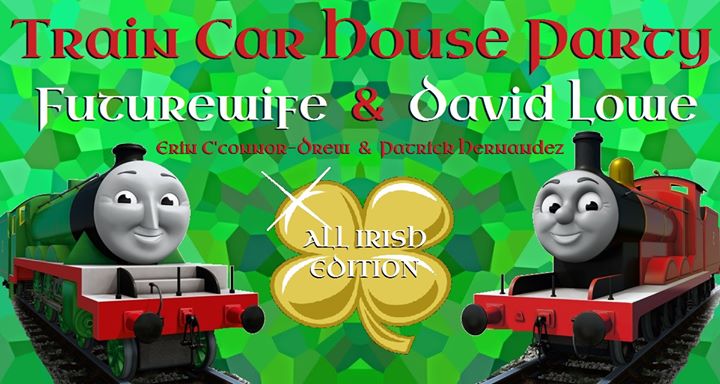 Three to four Irish Djs walk into a Chinese restaurant in January. Whatever. We do what we want.
***10:00 pm to 2:00 am!!
**AS ALWAYS WE ARE A FREE PARTY!!! We LOVE our UNDERGROUND SCENE!!! A PARTY FOR THE PEOPLE BY THE PEOPLE!!!
**21+ ID REQUIRED!!!
**PLEASE DON'T DRINK AND DRIVE!! USE THE BUDDY SYSTEM!! KEEP YOUR CELL PHONES OUT OF VIEW!! NEVER LEAVE YOUR DRINKS UNATTENDED!!! WEAR A FRIGGING CONDOM!!! WE LOVE MOST OF YOU!! 😉
******NO MASKS THAT WILL CAUSE NIGHTMARES
******Out of courtesy and respect for our DJs, please no texting and/or talking on your cellies on the dance floor…unless you are taking a pic or vid…thank you!!!
****In light of recent events…if you are not playing, you are not behind the decks. Thank you.
Related Events