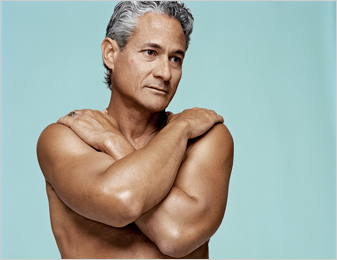 There are TWO major community events happening this Thursday, February 24 and happily, you can squeeze both of them into your calendar AND both of them benefit and honor important local organizations.
First up, the Lifelong AIDS Alliance Annual Benefit Breakfast is set for 7:30am at the Red Lion Hotel, 1415 5th Ave. The second annual benefit is a fundraiser for Lifelong and will feature local television news anchor Jean Enersen as the emcee with special guests Dr. Lawrence Corey, the President and Director of the Fred Hutchinson Cancer Research Center and the 2011 Ned Behnke Award recipient. The Ned Behnke Award is presented:
In memory of Ned Behnke and presented to a special person who exemplifies the leadership and commitment of the Behnke family. This honoree demonstrates exceptional vision and courage in promoting AIDS awareness in the community.
And, as a special guest, the keynote speaker will be Olympic Gold Medal winner, Greg Louganis. The diver has devoted his post Olympic life to inspiring others by speaking on behalf of others diagnosed HIV positive, and relating his battles with addiction and dyslexia.
The event is free, but with a suggested donation of $150, (it is a fund raiser, after all!). To register and for more information, go to the Lifelong website.
Thursday evening, the GSBA Business and Humanitarian Awards Dinner will be held at the Seattle Westin Hotel. The annual event and fundraiser honors both LGBTQ business leaders and local citizens who have made a difference in our community. This year's event features Senator Patty Murray as keynote speaker, and special guest Col. Grethe Cammermeyer who will be honoring Major Margaret Witt for her efforts in the landmark repeal of "Don't Ask Don't Tell". The other honorees for the event are:
Business of the Year:
Tutta Bella Neapolitan Pizzeria, Joe Fugere

New Business of the Year:
The Lobby Bar, Curtis Bigelow and Paul Villa

Business Leader of the Year:
Joseph Irons, Irons Brothers Construction

Corporate Citizen:
Jennifer Moran, Carter Subaru & Carter VW

Community Leader of the Year:
Kim Bogucki, Detective Seattle Police Department

Nonprofit of the Year:
Entre Hermanos, Marcos Martinez

Special Recognition: Voice for Social Justice
Major Margaret Witt

President's Award:
Michael Jaworski, Rain City Web Tech
You must pre-register for this event at the GSBA website. Individual tickets are $130 for GSBA members, $145 for General Admission and $75 for students.
Both events are well worth checking out.
Tags: Greg Louganis, GSBA, Lifelong AIDS Alliance, Senator Patty Murray