Yesterday  Last week we featured ten upcoming fall play productions that made us "tingly". Today we're going to look at nine other stage works that "rattle our cage" in anticipation of their hoped for delights. And, what do we mean by "other"? Non-traditional  works that aren't "regular" plays or musicals…and, our list includes an opera, a ballet, an art installation, sketch comedy, cabaret theater and some drag queens. It's a grab bag of awesomeness…check it out:
The Beebo Brinker Chronicles. Sept 15-Oct 9 at Re-bar. It's been a months long process in the creation of "Beebo Brinker", the labor of love project of Cherry Manhattan based on the lesbian pulp fiction novels of the late 50's/early 60's by Ann Bannon. It started out as a monthly cabaret at Re-bar; blossomed into a larger cabaret piece at A.C.T. last month, and now the fully staged play debuts back at Re-bar for a month's worth of performances. It's played to sold-out crowds of all types, but apparently the Lady Loving Ladies of Seattle are hungry for some sexy, pulp fiction.
Why Is Our Cage Rattled? We love pulp fiction and we love that era (the design and the history of it; it wouldn't have been as much fun to actually live through) and as "Mad Men" fans, we know we're gonna get all swoony with those costumes and the Greenwich Village setting.  Also: some hella talented people are working on it including director Katjana Vadeboncoeur and performers Polly Wood, Opal Peachey, Cherry Manhattan, and Rhonda J. Soikowski as Beebo Brinker.
The Habit. Sept 9-10, 16-17 at The Bathhouse Theatre at Green Lake. The bad boys from seminal early 2000's sketch comedy troup, The Habit are back for a big comedy reunion for two weekends of high octane comedic hijinks and maybe a Sparkletard or two…
Why Is Our Cage Rattled? The Habit consists of some ridiculously talented fellows including Mark Siano, Stranger Genius John Osebold, David Swidler, Luke Thayer, Ryan Dobosh, Jeff Schell, and Austin Elston. If they're not funny, all hope is lost.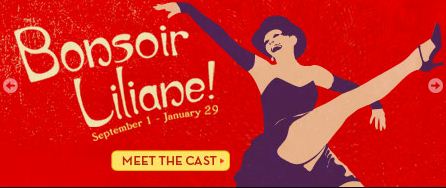 Teatro ZinZanni: Bonsoir Liliane. Sept 1-January 29, 2012 at the Teatro "Spiegeltent". Teatro ZinZanni's latest show has a big pedigree: it's directed by multi-hyphenate, nine time Tony Award winner, Broadway legend Tommy Tune and stars French dancer and Tony Award winning star, Liliane Montevecchi. ZinZanni isn't JUST for the tourists…it's a Seattle landmark.
Why Is Our Cage Rattled? Uh, the new show is directed by the legendary Tommy Tune and stars Liliane Montevecchi. Oh, and it also stars the amazing Kevin Kent. This show has enough pizzazz to light the Space Needle for a year…Oh, and I think we have an interview coming soon with one of its star attractions….
SuttonBeresCuller: To Be Determined. Sept 15-18 at On The Boards. Local Bad Boys of the Seattle Art World, SuttonBeresCuller, aka, John Sutton, Ben Beres, and Zac Culler, debut a new performance piece:
This performance installation (aka extravaganza) was created over an intensive 2-month residency where Seattle's leading visual art collaborative was given carte blanche to reorganize and confound the normal scheme of OtB's theaters. Each evening audiences can grab a drink, meander through the space and see simultaneous performances allowing for the possibility of a unique experience each night. The details of when and where and how it happens will remain a mystery until then.
Why Is Our Cage Rattled? Uh, they're beloved local artists who make interesting and controversial art that get people excited about art. Also, they sometimes piss people off. We love raging discussions about art! Also, also…you can drink while experiencing it.
Pacific Northwest Ballet: All Wheeldon. Sept 23-Oct 2 at McCaw Hall. Ballet superstar choreographer Christopher Wheeldon presents four pieces, including "Carousel (A Dance)" a tribute to the Rodgers & Hammerstein musical.
Why Is Our Cage Rattled? Mr. Wheeldon is a very big deal in the world of international ballet. Also: his work is very sexy. Also: Men in Tights.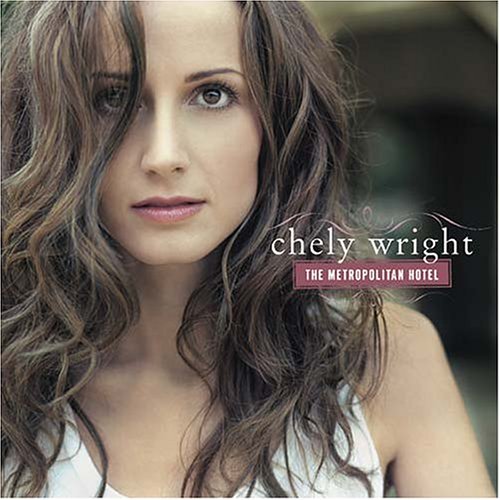 Seattle Women's Chorus: True Country with Chely Wright. October 1-2 at Benaroya Hall. Yes, this is technically a musical concert, but they usually do have some staged moments as well so don't judge me…The Seattle Women's Chorus gets a little bit country with the help of the recently out Country Superstar, Chely Wright who'll probably talk about her coming out process and recent marriage.
Why Is Our Cage Rattled? We like (some) country music. (Hello! Patsy Cline, Loretta Lynn, Dolly Parton and Tammy Wynette are AWESOME!) The SWC is awesome. And, Chely Wright is freaking adorable! Also, awesome. (Yes, I use "awesome" too much…) To top it off, the show is hosted by "The Spuds" the country western comedy team also known as Lisa Koch and Peggy Platt and they are freaking hilarious.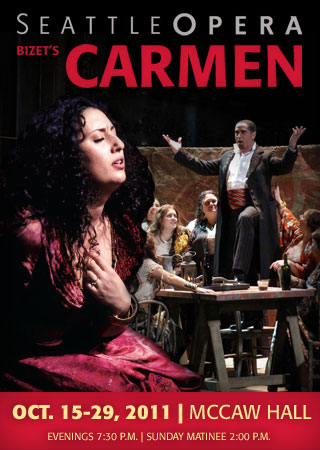 Carmen. Oct 15-29 at McCaw Hall. Seattle Opera's production of Bizet's sexy, violent, lurid thriller is sure to pack the house. Carmen is one of the most beloved operas in the world.
Why Is Our Cage Rattled? It's Carmen. It's the tale of a man obsessed with a femme fatale and the opera features passion, violence, toreadors, and plenty of mantillas. Also: that gorgeous score by Bizet. It's a feast for both the eyes AND the ears. (and, throat if you eat and drink at intermission.)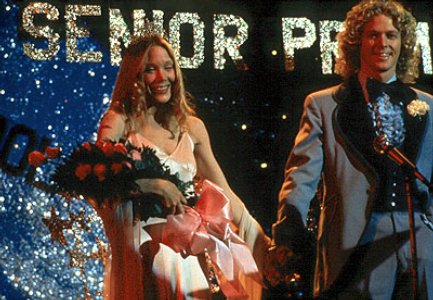 Ian Bell's Brown Derby Players: "Carrie". Oct 20-23 at Re-bar. The final entry in this year's Brown Derby series focused on the cinematic works of Mr. Stephen King by our favorite comedy troupe led by the one and only Ian Bell.
Why Is Our Cage Rattled? Drag Queens drenched in "Pig Blood". 'Nuf said. (Well, that and Brown Derby always puts on a damned fine night of parody…and, I should also point out, this is a remounting of a show they did many years ago that was a huge hit, and we're thrilled it's back as part of this year's themed series of Stephen King movies. We can't wait to check out these "Dirty Pillows".)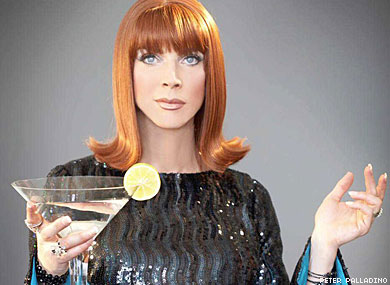 Miss Coco Peru: There Comes a Time. Oct 14 & 15 at Re-bar.
Why Is Our Cage Rattled? She's a doll. The hilarious drag comedienne earned scores of fans internationally in the camp film classic "Girls Will Be Girls" (a sequel was JUST completed) and in night clubs all over the U.S. She's been to Re-bar many times before and we're tickled (and, our cage rattled) that she's paying our Emerald City a return visit.
Tags: All Wheeldon, Bonsoir Liliane, Brown Derby Players, Carmen, Chely Wright, Miss Coco Peru, On the Boards, Pacific Northwest Ballet, Re-bar, Seattle Opera, Seattle Women's Chorus, SuttonBeresCuller, Teatro ZinZanni, The Beebo Brinker Chronicles, The Habit