Grub & Grog/Gay Cocktail attended the 2011 GSBA TASTEful cocktail contest on September 14 at Wine World in Northern Seattle. The turnout for the event was awesome and about 200 people came to vote for their favorite cocktail. Everyone seemed to be having a great time. All three of the winners will be featured at the TASTE of the GSBA: The Cinderella Ball: A Journey to Your Dreams on November 19th!
The best cocktail winner of the night was The Lobby Bar created by Dave Orton. We agree! It was our best pick as well.  The cocktail was the "bitter peach". Yummy peach flavor with a bitter finish.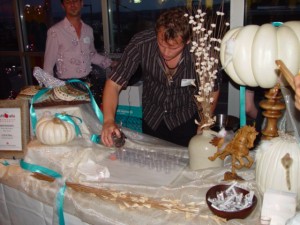 Tutta Bella Neapolitan Pizzeria won for best table decor. White pumpkins, bubble machine and glass slippers is what put them over the edge. Who doesn't love a glass slipper? Their cocktail was the Wicked Stepsister created by Jonny Henningson and Ryan Devlin.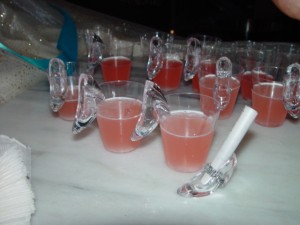 Poppy Restaurant's Karel Cipra won for "Best Bartender!" Somehow we don't have a picture for Poppy. Sad face…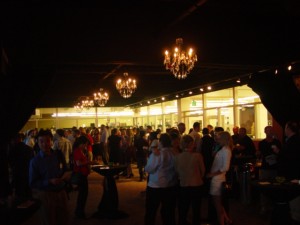 Lots of great restaurants and catering companies were at the event. Ruth Chris Steak House's Stacia Christensen  created the Happily Ever After.
MORE yumminess after the JUMP!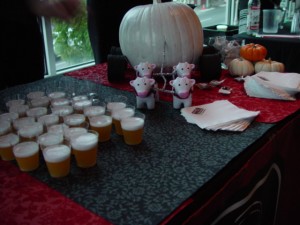 Shooby Doo Catering served up lamp skewers and salmon mouse.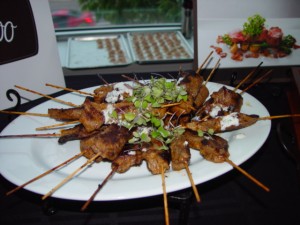 Spanish Caravan Catering served Spanish tortilla with sherry alioli .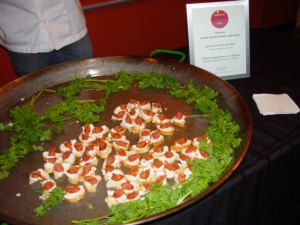 Boka Kitchen and Bar
 had the best garnish on their cocktail. Mini macrons! The drink "Bagna d"Lbisco"was created by Misak Ahn. Seriously cute!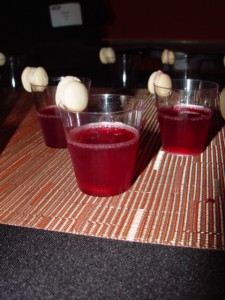 Ballard Brothers served up some tasty blackened salmon mini sliders.  They were last years food winner.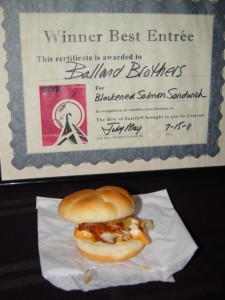 The Pan Pacific Hotel's Dan Sanchez cocktail was the Glass Slipper.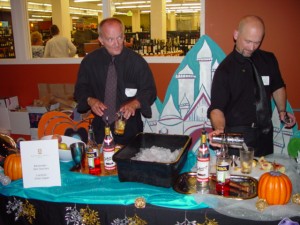 Rosebud Restaurant and Bar Justin Delong created the Blueberry Bud.
The Grill on Broadway created After Midnight, which was a blackberry lemon-aide. The drink was local and made with fresh ingredients. The rosemary was from the creators garden. We love that! The drink was created by Eric Jennings.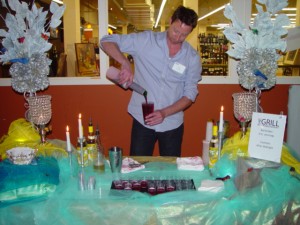 Kaosamai Thai Restaurant & Caterers  had chicken Saute and Shrimp Rolls for munching.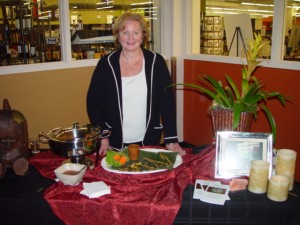 Grand Cru Wine Bar's Jeane O'Neill cocktail was The Chariot. This was the most detailed cocktail with a sugar rim and a cinnamon stick garnish.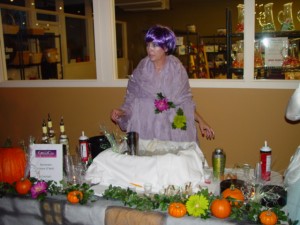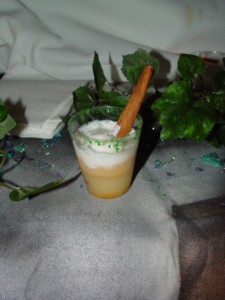 Sky City @ The Needle's Dan Minjares smoking cocktail was the Bippity Boppity Boo Martini served with dry ice.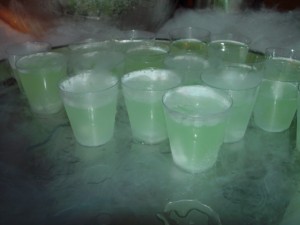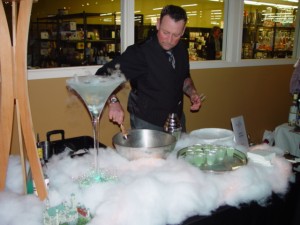 The best food of the night was from With Style Catering. Amazeball! They had the longest line of all of the food vendors. The served up mini sirloin sandwiches with carmelized onions and a horseradish sauce. So good! Wish we had one right now! They also had a Caprese Salad, which was also awesome.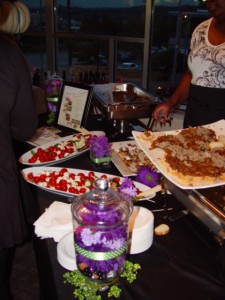 Urbane's Christy McGuire created a Raspberry with  Beret with a rosemary garnish.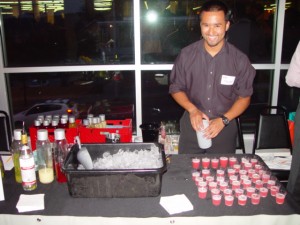 Joanie's Catering offered Wild Mushroom Ragout with Gruyere cheese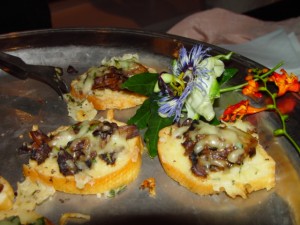 The hostess of the night, Andrew Tasakos, was busy keeping the place sparkly. We hope they give Cinderella the night off for the ball on Nov 19th.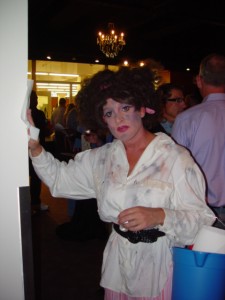 Tags: Curtis Bigelow, Dave Orton, Denise Caruso, Gay Cocktail, GSBA, GSBA TASTEful Cocktail Contest, Lobby Bar, TASTE of the GSBA: The Cinderella Ball: A Journey to Your Dreams, Wine World