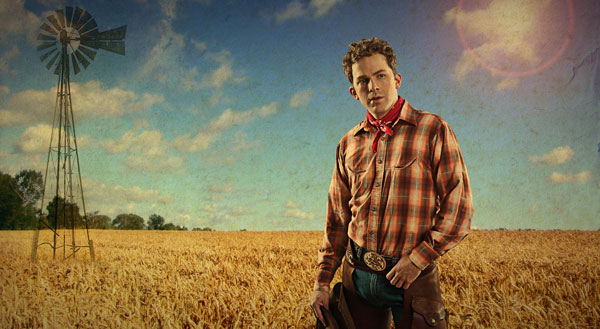 Well, we can thank the weather for one thing…if you're an opera lover but you're poor and equipped with snow shoes you can go to Seattle Opera's "Attila" by Giuseppe Verdi tonight for only $40 for Rush Tickets, (which means you have to show up at the Box Office in person this evening; no advance ticket sales for Rush seats.) Apparently, Seattle Opera thinks some of its well heeled patrons WON'T be making the trek over from the East Side. Here's the poo:
"The show must go on!" Seattle Opera's performance of Attila will happen tonight as scheduled.  Curtain is at 7:30 p.m.

$40 rush tickets for tonight's performance will be available at the McCaw Hall Box Office beginning at 5:30 p.m.  Seattle Opera encourages those who can get to the theater safely to take advantage of this opportunity to hear what OperaWarhorses.com describes as "an accomplished Verdian quartet that would be welcomed on any operatic stage in the world."
And, "Attila" might be a great way to introduce yourself to opera…It's a short work at 2 hours and 15 minutes and it has some action in it (and a sexy lead character, not to mention the equally gorgeous music.) Here's the plot:
For six performances only, Verdi's Attila takes the stage at Seattle Opera from January 14 through 28, 2012.  This melodious bel canto opera, new to the company, presents the barbarian invasion of a decadent, crumbling empire and a compelling love triangle. A fearsome warlord with a hidden tender side, the beautiful warrior woman who destroys him, a hot-headed refugee leader, and a two-faced general—plus chorus, dancers, and extras as crowds of soldiers, refugees, and slaves—square off for a two-hour feast of song and drama.
If opera ain't your thing, or your snow shoes are in the shop, then we have an even cheaper deal for you. The 5th Avenue Theatre is giving away FREE tickets to their upcoming production of Rodger & Hammerstein's "Oklahoma"!The giveaway is happening this coming Saturday, January 21, 2012 and you MUST pick up your tickets in person AT the 5th Avenue Theater box office at 1308 5th Avenue starting at 8am, (the Box Office will be open until 6pm, but we're guessing the 2100 free tickets will be LONG gone by then…) And, the free performance will happen, Sunday, February 5, 2012 at 7pm, (yes, that is Super Bowl Sunday…) Here's the skinny on this offer:
FREE PERFORMANCE OF OKLAHOMA!                                             7:00 PM, February 5, 2012

PLEASE NOTE:  Tickets to the free performance of Oklahoma! (4 per household) may ONLY be picked up in-person on Saturday, January 21, between 8:00 AM and 6:00 PM.

The 5th will welcome brand new audience members to a FREE performance of Rodgers & Hammerstein's Oklahoma! at 7:00 PM on February 5, Super Bowl Sunday.  A total of 2,100 tickets will be given away to those who come in person to The 5th Avenue Theatre Box Office on Saturday, January 21, beginning at 8 AM (limit 4 tickets per household).  Additionally, the first 100 people in line will get a free poster for Oklahoma!  Attendees are expected to range from families who may never have been to the theater, to members of underserved populations who could not otherwise afford a ticket, to wives and children desperate to escape the football mania.
This is a great offer, and smart programming on the 5th Avenue's part, but I have to comment on that line about "wives and children desperate to escape the football mania". One, I know MANY straight guys who don't give a damn about football or sports in general. Two, I know MANY straight women who LIKE football and the Super Bowl. I wish they wouldn't play up a rather tired stereotype. And, the athletic dancers of "Oklahoma" probably burn WAY more calories than those overgrown hulks on the playing field…
And, you should check out "Oklahoma" whether or not you get the free tickets. It has an impressive cast and crew:
The 5th Avenue Theatre is bringing the wide open plains to Seattle this February with a big-hearted high-kicking reimagining of Rodgers & Hammerstein's Oklahoma!  Tony-nominated choreographer Donald Byrd and his Spectrum Dance Theatre are joining forces with director Peter Rothstein to take this grand all-American musical back to basics, exploring everything from race and romance to the hopes of a young and growing nation, filled with possibility.  Oklahoma! features Seattle star Eric Ankrim as Curly opposite Alexandra Zorn, a radiant up-and-comer in the role of Laurey.  Kyle Scatliffe takes on the menacing role of Jud Fry.  Also joining the cast are 5th Avenue veterans Anne Allgood, Allen Fitzpatrick, Matt Owen, and Daniel C. Levine alongside local rising star Kirsten deLohr Helland.
Check out both of these great offers. Who doesn't love a bargain?
(Visited 1 times, 1 visits today)