February 8, 2012

•
by
Seattle Gay Scene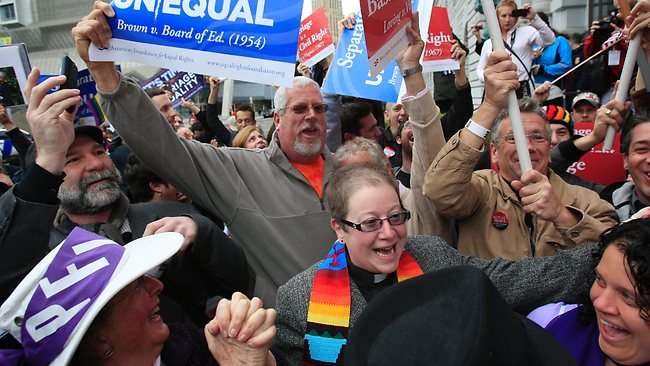 Just minutes ago, the Washington State House voted 55 to 43 to approve the Marriage Equality Bill. The bill passed the Senate last week and the bill is poised to become law once signed by Governor Christine Gregoire.
MORE to COME!
UPDATE! Rumors are, the bill could be signed into law on Valentine's Day, Tuesday February 14, 2012!
(Visited 1 times, 1 visits today)
Related Posts
Our friends over at SLOG are reporting that the Catholic
...