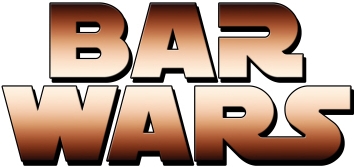 Good Grief! I slave over our awesome new Calendar all day, (Have you checked it out? It IS fucking amaze-balls! But, a shit ton of work!) and in my absence there's some sort of stew over some rival events.
Two Events. The Same Night.  A couple blocks from each other. Both with Drag Queens, DJs, Go Go Boys, Booze and Discount Drag Divas booted from RuPaul's Drag Race. It's not rocket science, kids. If you like BOTH these events, then GO to BOTH events…as I just pointed out, they are only like two blocks from each other on the same bloody street. Thirsty/R Place is charging a small cover and ElektroPOP/Baltic Room doesn't. The live entertainment for Thirsty is apparently starting at 11pm; the live entertainment for ElektroPOP starts at Midnight. Pop into R Place, pay your cover, get stamped, go see their show at 11, then bop down to The Baltic Room at Midnight to check out their offering. Have a drink, or two, at both places. If you like the entertainer/show/theme on tap at one venue over the other one week, hang out more at THAT venue for that week. Stagger back and forth all night long if you're so inclined…the walking will keep you fresh and alert. You could even add in Neighbours and their Pandora's Boxxx party into the mix…all within easy stumbling walking distance.
Now, wasn't that easy?
It's all a ridiculous argument anyway. Everyone knows that the minute The Social and Q: Ultra Lounge open up shop, every other bar/club in town will dry up and blow away anyway…
Right?
Of course, at the rate those two proposed clubs are going, that could be 2015…
(Visited 1 times, 1 visits today)