The first contestant to sashay-away was Tampa, Florida based Drag Queen, Alisa Summers, but that doesn't mean Seattle Gay Scene would leave her unnoticed. This 23-year old diva can walk down the street and be mistaken for a woman. That's what kind of queen Alisa is because that's how she rolls. Summers is a performer at The Honey Pot and G-Bar in Gaybor and she has held the title of Miss Gay Days 2010, Miss Elite and Miss Gay Florida US of A Newcomer 2010 – just to name a few. She might not be in the running for America's Next Drag Superstar, but if you're in the Tampa Bay area, consider catching her at her clubs.
B.Michael Peterson: Where did your drag name come from and how has it become a part of your career?
Alisa Summers: Growing up, I have a huge fan of TLC.  Lisa "Left Eye" Lopes was my favorite, so when it came time to select a drag name, my drag mother said, "Why not take Lisa and add the A to it?"  I liked the way Alisa sounded.  The rest is history!
B.Michael Peterson: Welcome to season four cast. How many times did you have to audition to get on this show?
Alisa Summers: I auditioned for season two, but the online voting/casting site confused me.  I also auditioned for season three, which I was selected as an alternate for.
B.Michael Peterson: What animal do you represent in the jungle?

Alisa Summers: I'm going to have to say a zebra.  Beautiful, majestic and just a wee bit crazy!
B.Michael Peterson: Excluding RuPaul and Lady Bunny, what previous drag race contestant do you aspire to, or look up to and why?

Alisa Summers: My answer will have to be Alexis Mateo.  She is my big sister and has been since before she was in her season.  She looks at drag the same way I do–it's a business and you never stop learning how to perfect your craft.
B.Michael Peterson: Without revealing details about the show (of course), how would you describe this season in comparison to the previous seasons?

Alisa Summers: This season was definitely more challenging.  They made all of us do things that I could't even imagine!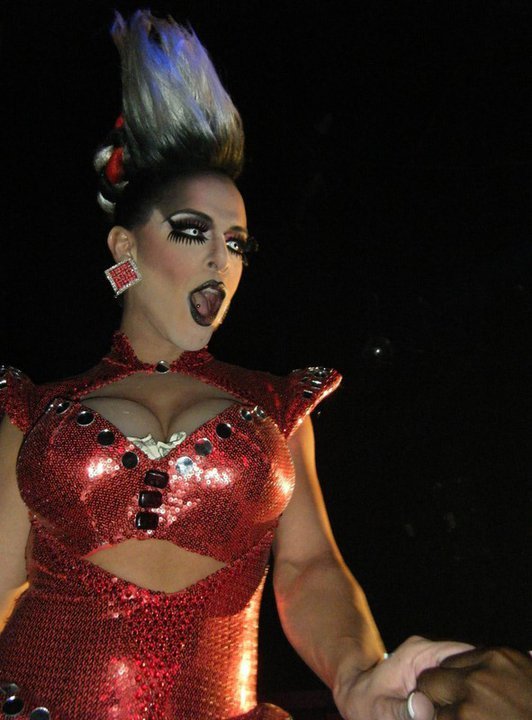 B.Michael Peterson: On many reality shows, people have said that they are not here to make friends. What's your take on making friends on reality shows?

Alisa Summers: At the end of the day, we are thirteen boys in dresses (lol).  We all have a common ground and a lot of us became friends very quickly.  You can never have too many friends.
B.Michael Peterson: Are there any special groups that are formed this season with some of the girls?

Alisa Summers: As with any group of drag queens, there definitely were some cliques that formed, but we'll see what all they let you guys see!
B.Michael Peterson: There are a handful of fabulous guest judges for this season. How well did you respond to the criticisms of Michelle Visage and Santino Rice?
Alisa Summers: It was surreal to be in front of people that you see judging others on your favorite TV show.  I enjoyed all critiques, because at the end of the day, how else would I improve?
B.Michael Peterson: What is your strength and what is your weakness as a drag queen and artist?

Alisa Summers: I'd say my strength IS my weakness.  I am too nice.  I strive to be an honest and caring person.  I will help anyone if they need it.  In that same respect, I tend to not play into drama.  So while there may be drama around me, I try to calm it down.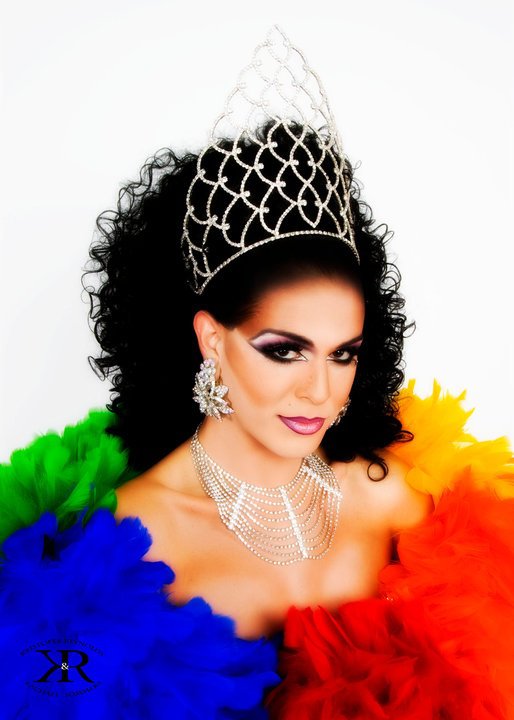 B.Michael Peterson: What three words would you say to Michele Bachmann if she were standing right in front of you?

Alisa Summers: You betta watch!
B.Michael Peterson: What person, dead or alive, would you love to spend an entire day with and why?

Alisa Summers: Lisa "Left Eye" Lopes.  I've always wanted to meet my childhood idol!

Tags: Alisa Summers