Disclaimer: Don't read any further if you have not watched the current episode. There be spoilers ahead…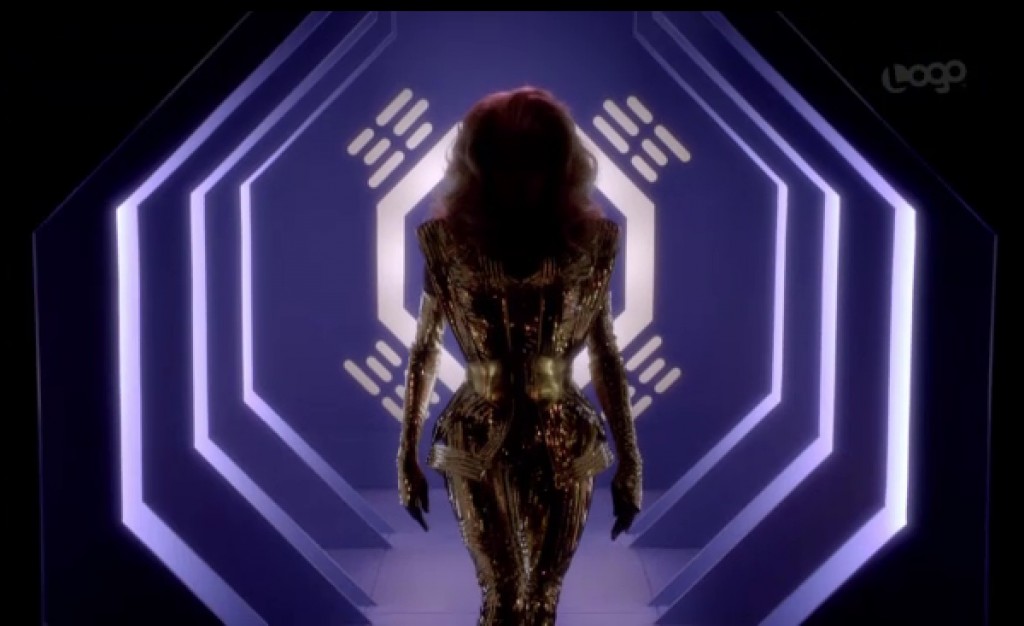 Drag Racers!!! We're back for another week and there are two very special guest judges joining us for this week's main stage challenge and runway presentation: Kelly Osbourne and Pauley Perrette from N.C.I.S. First, the girls are taken on a mini challenge "spring break", for a wet t-shirt contest where the dolls got wet, but the one who walked away winning was Willam Belli. From the mini challenge into the main stage, the girls must create a fashion forward pride float with a matching drag look for the runway presentation. This is the part of the competition that I start to sink my teeth into because it is where the boys are separated from the men, or, in this case, girls are separated by the women.
Did you totally hear what Willam said in response to the "Spring Break" mini challenge…?
Tramp Stamps!!!

-Willam
Diving right into the workroom for the main stage challenge, Phi Phi O'Hara gives a little slice of her dark childhood past to RuPaul. You know, it's times like this that makes it hard to hate a bitch, completely! For the runway presentation, my top five choices were Latrice Royale, Phi Phi O'Hara, Sharon Needles, Willam Belli, and Chad Michaels. Milan, Jiggly Caliente and Dida Ritz fell on my bottom list. Low and behold, Willam Belli was selected for the winner of the main stage challenge and the two queens who fell into the bottom two were Milan and Jiggly Caliente to lip-sync for their life to Lady Gaga's "Born This Way". Milan stripped off her wig and her gown to her waist and was sent home, giving Jiggly Caliente one more chance to improve her attitude and execution on next week's challenge.
There is one judge that I can do with out, and let me tell you why…and in my Michele Visage voice! He's a bitter, bitter old queen that is out of touch with not only reality, but fashion itself. Through the entire judging round, I kept on saying, "Where is Santino Rice?" and that does not sit well with me. Billy B does not make sense when he critiques the queens, where Santino Rice's critiques are beneficial to the contestants and hold an ounce of truth. Sometimes the fashion set by these queens fall off the stage and their egos are never recovered. Santino Rice is their fashionista voice, and Bill B simply is a dried up queen that is working in the wrong industry and judging on the wrong show! Now, on a brighter note, I just adore Kelly Osbourne! Look at Kelly and how she interacts with the queens and understands the drag contestants. She is a freaking drag queen stuck in a woman's body. Next week seven queens make a cover of a magazine for "Drag-azine" and hopefully, if we're lucky, Jiggly will be heading home! Same bat time, same bat channel.
(Visited 1 times, 1 visits today)