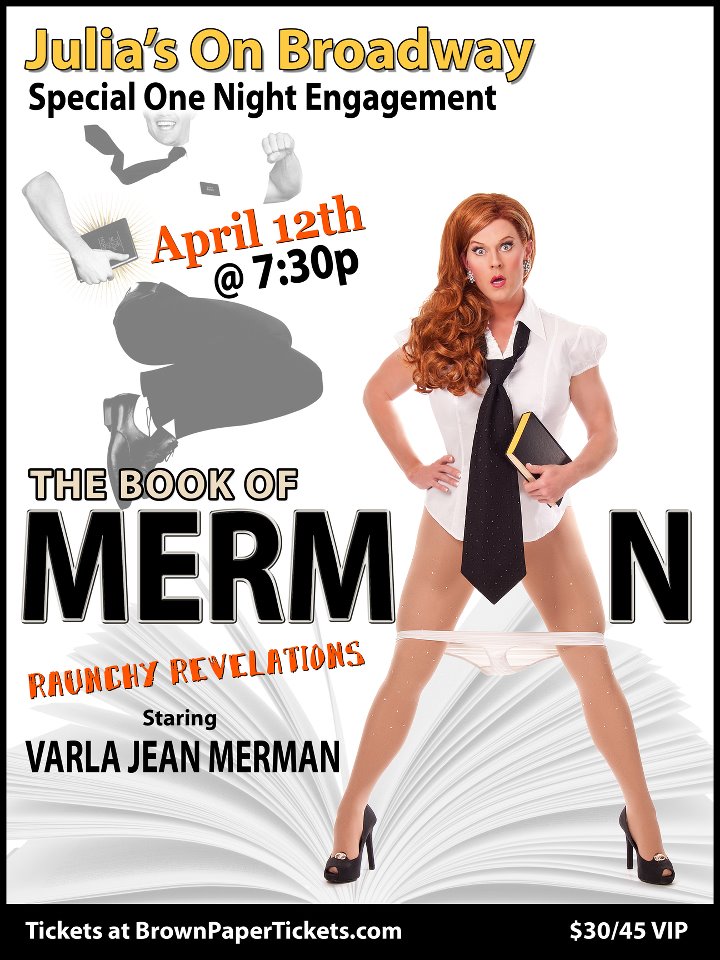 I"m very po' right now but I'm lucky enough to (occasionally) get free tickets to stuff in exchange for constantly writing about said events…though, it doesn't guarantee I'll necessary LIKE the events. I can be bought, but no one has ever coughed up the price of admission…
I digress.
If you've been pining to maybe go see Varla Jean Merman's show at Julia's On Broadway on Thursday night or maybe the huge "Titanic: The Musical in Concert" at the 5th Avenue Theatre but you just don't have huge amounts of money to throw around on your theatrical entertainment, you do have an option. The fine folks at Goldstar offer super cheap, discounted tickets to MANY stage shows in the area. It's just like the old TKTS booth that used to be in Broadway Market but online. And, it's simple to join Goldstar; there are NO fees of any kind to sign up. You just fill out the info and you're a member and you'll get daily updates on what's on sale in the Seattle area. And, unless a show/performance sells out, you can get cheap tickets to just about everything on a Seattle area stage.
Tickets for Varla Jean's "The Book of Merman" are going for $15 to $22.50 and tickets for "Titanic" are all $21 for any of the four performances which starts on Friday night and ends with a Sunday matinee. And, gobs of other shows are also available at half price.
We. Love. A. Bargain.
(Visited 1 times, 1 visits today)