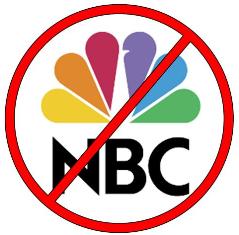 NBC took another step down the path to irrelevancy today by cancelling three of its funniest, most innovative comedies.  NBC announced it will be cancelling "30 Rock," "Parks and Rec," and "Community."  The network execs were gracious enough to give each series 13 episodes to wrap-up.
Many media outlets are reporting this news but Death + Taxes gets the analysis right.  I am also hoping that one of the cable networks or Netflix picks up these shows.
What I want to know is how these shows can be cancelled but the crap bag that is "Smash" gets renewed????  PS I will be reviewing the season finale but I just couldn't go there with the last two episodes.  I am still reeling from the horrific Bollywood scene from a few episodes ago.
Can someone from the 1990s please rejoin the staff at NBC and save this joke of a network???
EDITOR'S UPDATE: Mr. Williams got his panties in a bunch yesterday at the folly of the NBC network and their scheduling of the 2012-2013 tv season, but we have some updates for you. PARKS & REC received a FULL 22 episode order this morning, so it's not going anywhere. 30 ROCK will have a 13 episode FINAL SEASON next year. And, COMMUNITY also received a 13 episode pick-up but that's not surprising as that show has been a "bubble" show since it began, meaning it's always hanging on by the skin of its teeth.
That is all.
(Visited 1 times, 1 visits today)