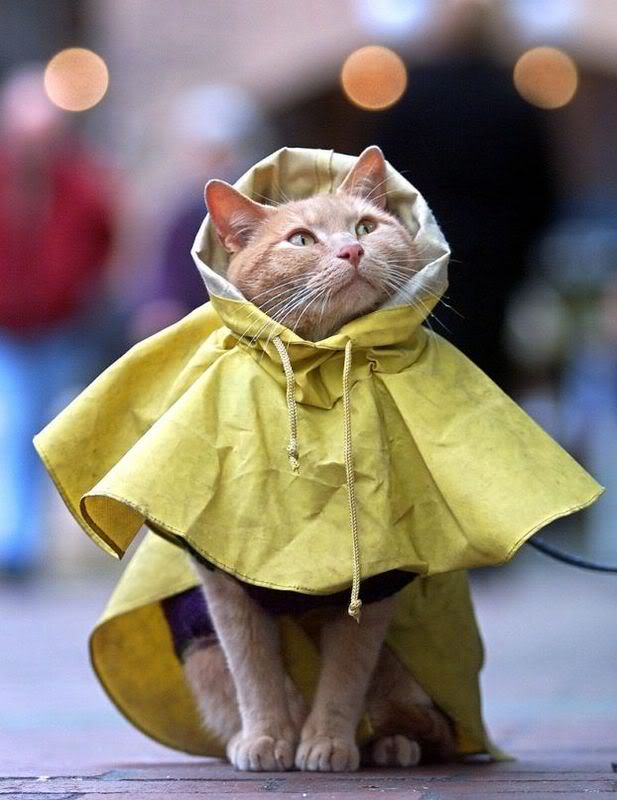 We're a bunch of bitter kittens, aren't we? This gloomier than thou weather is putting a bit of a damper on our prideful spirits, but we must persevere. Or, move to San Diego…which is warmer but also sort of awful, (mean old Republicans).
Regardless of the weather, we're assuming most events will boldly carry on and there are options both inside and out for Saturday, June 22nd. Here's a few that we're definitely gonna try and hit:
Capitol Hill Pride Festival: A community festival celebrating diversity and community pride 11am-10pm. Live Music, Food and Entertainment with over 100 booths of restaurants, non-profits, businesses and artists. The Doggie Drag Contest is back. Three Stages of Entertainment with Hostess Mark "Mom" Finley on the Main Stage! All Ages! But, to be honest, we'll be mainly hanging around the Grill on Broadway and the stage hosted by Mama Tits as she presents her special Saturday Pride edition of "Mimosas With Mama" with an all-star cast. (They'll also be some awesome prizes/ticket giveaways!) The Grill stage will star the Sisters of Perpetual Indulgence-Abbey of St. Joan from noon to 2pm then Mama takes over for the next few hours. FUN!
Portraits of Pride Art Reception @ Gay City Health Project. (517 E. Pike St) Join Gay City for an Open House and Artist Champagne Reception for the debut of the 2012 Portraits of Pride exhibition. 10:30am-12:30pm. All Ages. No Cover. This is your chance to check out Gay City's new digs (right next door to the old ones) and see some LGBTQ art.
Pride ASIA! @ Hing Hay Park, Seattle's Chinatown/International District. Hosted by Aleksa Manila and celebrating the multicultural diversity of the LGBTQ communities through the API lens Noon-6pm. All Ages. MORE all-ages fun and this time off the Hill and in the I.D.
3rd Annual Prom Dress Rugby benefiting the Pride Foundation. 2pm kickoff. "Prime" sideline $5. All Ages. Jocks in Frocks playing in the mud….ZEXY! (and, for a good cause!)
The Red Parties are official events of PrideFest and you can check out the Men's (Cock) Party at Neumos and the Women's (Pussy) Party at Baltic Room. There are great DJ's and entertainment lined up for both and tickets still available. And, anyone can go to either party…no genital check at the door! YAY!
Dyke March and Rally @ Seattle Central Community College is a yearly tradition dating back…a very long time. Join SGS contributor and amazing Super (Van) Dyke, Lamar Van Dyke from 5-7pm for the rally which will include  Everything But Marriage, 7 Star Women's Kung Fu, Rouge Pinay, Militant Child, Hail Storm, and Queer Tango plus various belly dancers, burlesque queens and drag kings. The march (around the Hill and back to the Plaza) starts at 7pm.
And, I'm not about to run down EVERY damn bar/venue/beer garden event in town…head over to our AWESOME Pride 2012 page for more events and info.
Start praying to our demon pagan gods to grant us some SUNSHINE! We wanna see barely dressed hunks staggering around the Hill!