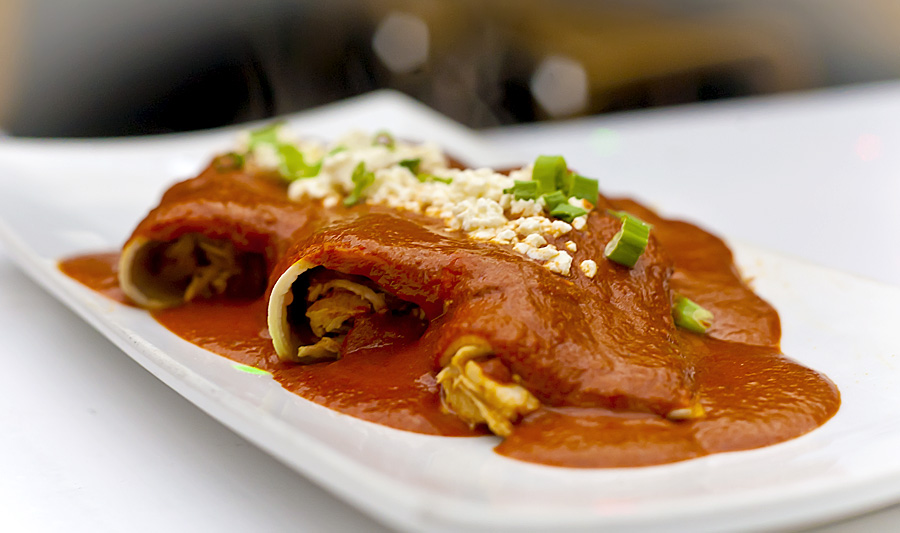 Chicken Mole Enchiladas… AH-MAAAAAAZING!
Today, in sponsored messages, we bring you Twitter Tuesday! We're thrilled to bring you another tasty deal from The Grill on Broadway – exclusively from us here at SeattleGayScene.com!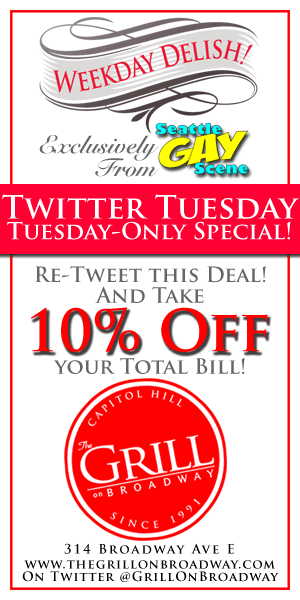 This week already feels like it's taking forever, so get out of the office at lunch, and bring this coupon. Just re-tweet the deal from our @SeattleGayScene Twitter feed (you probably should follow us, first!) and come to The Grill on Broadway and save 10% on your bill.
Check out the new menu at their site! There really is something amazing for everyone!
By the way, Happy Hour? Absolutely brilliant at The Grill. Can I recommend the Bulleit and Lemonade any more?
<<<Re-tweet the deal to your friends (C'mon! Share the love! Then just show this ad to your server on your smart phone (or print it out, if you're so compelled) and take 10% off your order!
(Visited 1 times, 1 visits today)