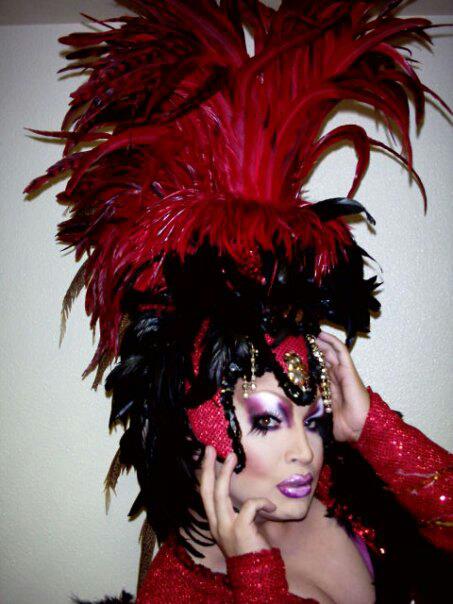 You don't know who Margarita Sanchez is? Oh, you must be new…
Seattle native Margarita Sanchez was the force behind the creation of Noche Latina Sunday nights at Neighbours. She has hosted and performed in numerous venues all over the Seattle area before taking a shot in Vegas. She's the featured diva at Beachers Comedy Mad house at the Hard Rock Hotel and Casino Las Vegas and she's makeup artist to the stars, including Kim Kardashian, Paris Hilton, Ivanka Trump, Paula Abdul, J-Lo, Britney Spears to name a few.
And she's performing TODAY at MIMOSAS WITH MAMA! Get yourself down to The Grill on Broadway at 2pm for an amazing show with your Skyscraper Hostess Mama Tits, Tipsy Rose Lee, Ursula Major and all sorts of fabulous friends!
Like every week, tickets can be purchased in advance HERE, to be certain you have a seat. $25 includes the all-you-can-eat brunch buffet, or $10 for just the show – not to worry, though – if you change your mind about the brunch buffet, you can add it on there, or order from the menu. Not feeling brunch? The Prawn and Citrus Salad is a perfect lunch!
Bacon, Bloody Marys and Drag Queens! Who could ask for anything more?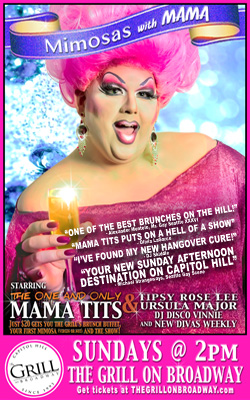 (Visited 2 times, 1 visits today)