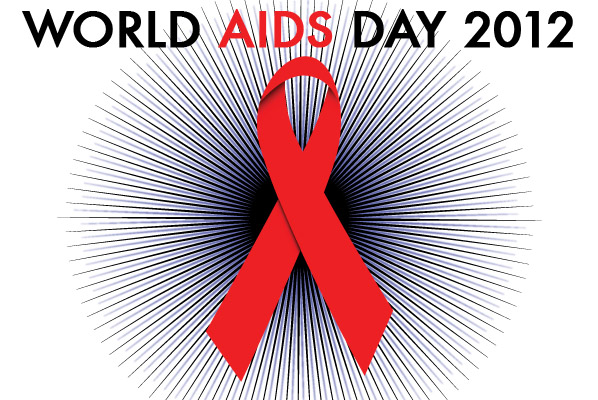 World AIDS Day is Saturday, December 1, 2012 and several events are planned this weekend to mark the occasion and to not only pay tribute to people with HIV/AIDS but to focus on the continued fight to win the war against HIV/AIDS, including treatment, prevention and awareness.
Events kick off this Friday, November 30th with "Stronger Together" the 9th annual World AIDS Day Breakfast in Seattle, and once again taking place at the Washington State Convention and Trade Center from 7:30am to 9am. Here's more info on the event:
Gay City is once again a collaborating partner for the annual World AIDS Day Breakfast. In addition to Gay City, this year's beneficiaries include Rosehedge/Multifaith Works, Seattle Counseling Service, Seattle Area Support Groups, and Lifelong AIDS Alliance, all of whom work to provide crucial HIV prevention, education, support, and care in the Seattle area. We hope you can be a part of this important event.

We are honored to have actress, writer and director Amanda Bearse as the World AIDS Day breakfast emcee. This year's honoree will be Wakefield, the External Relations Director for the HIV-Vaccine Trials Network with the leadership group at Fred Hutchinson Cancer Research Center.

The breakfast is complimentary, however this is a fundraiser and donations are encouraged. Online registration is required, and must be completed by Wednesday, Nov 28. Go HERE to register!
On World AIDS Day itself, there are two events scheduled for Seattle…Am I Doing Something? a symposium being held at All Pilgrims Church from 1pm to 4pm and hosted by health care advocate Aleksa Manila and presented by Gay City Health Project, Lifelong AIDS Alliance, Planned Parenthood of the Great Northwest Public Health – Seattle & King County, BABES Network – YWCA, UW ACTU, HVTU Seattle, Entre Hermanos, and POCAAN. The symposium is:
a free day of learning and engagement with local experts on HIV and living with HIV, presented by Seattle's community HIV/AIDS organizations, in recognition of World AIDS Day 2012. Hear the latest from local experts on the hope to end HIV, treatments, testing, "a magic pill for HIV negative folks", real stories of real people living with HIV, and taking action to lead to end HIV. Sex. Love. Stigma. Life. Prevention. Cure. Treatment. Hope. Advocates and Activists.
Finally, Gay City and Three Dollar Bill Cinema team up for a free screening of the riveting documentary, "United in Anger: A History of ACT UP" at 7pm in Gay City's Calamus Auditorium (the former office space for Washington United For Marriage). A discussion will follow the screening led by community advocates Jay Craver and Tony Radovich.
(Visited 1 times, 1 visits today)