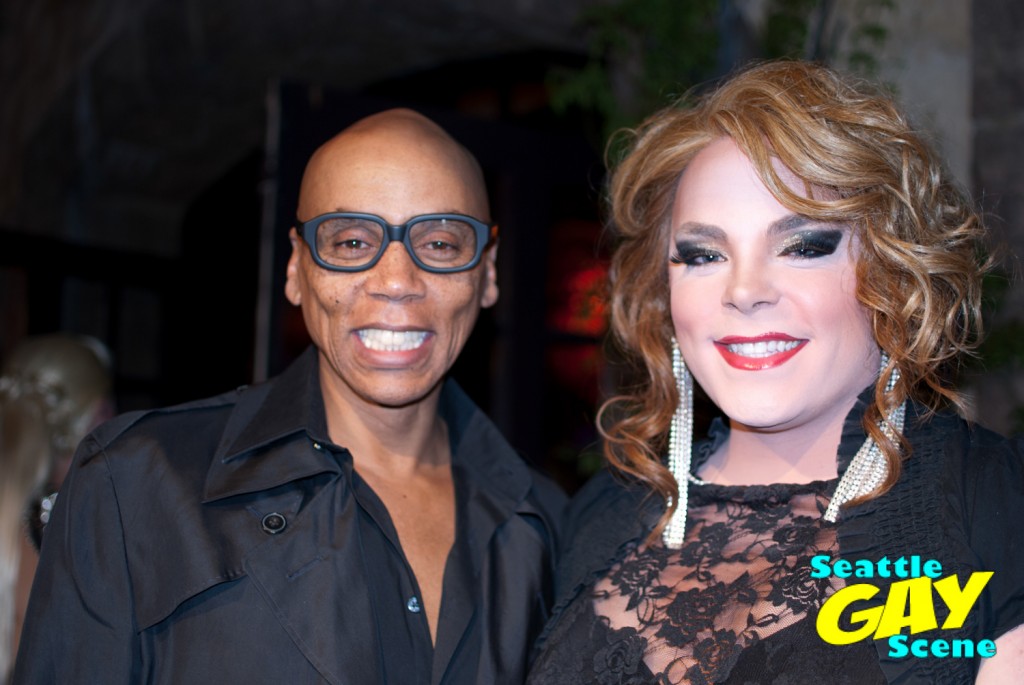 Yes, it's THE RuPaul with The Grill on Broadway's Matthew Walsh in his alter ego, The Lady Vajana Boheme on the Pink Carpet at the Premiere Party for RuPaul's Drag Race Season 5. Photo by Les Sterling/seattlegayscene.com
Oh, and we were there y'all! Just got back from LA last night, and we got some photos to share! Check this hotness out!
Find more photo coverage from the Premiere on our Facebook page here. We get shots with a whole mess of folks, including the exquisite Gloria Allred, Julie Brown (of HOMECOMING QUEEN'S GOT A GUN fame…) and we heard that Downtown Julie Brown was there too, but we totally didn't see her!
Later this week, the new episode of the podcast will be burdened down with some servings of deep dish on our little jaunt down to West Hollywood… at least, we'll share what we can remember.
(Visited 1 times, 1 visits today)