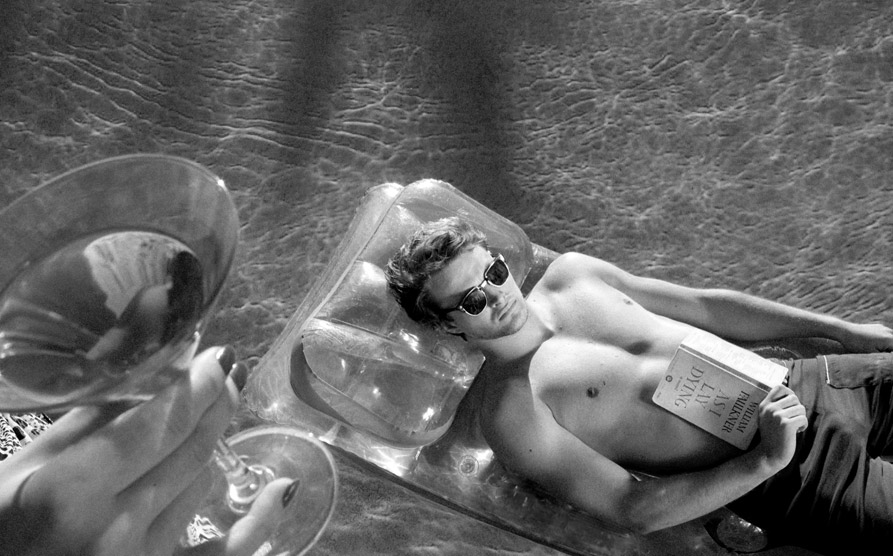 An acclaimed gay themed film from SIFF 2012 returns to Seattle, and SIFF, for screenings beginning Friday, April 5, 2013. "Joshua Tree, 1951: A Portrait of James Dean", examines the early life of iconic film actor James Dean, and his very complicated sexuality. The film is narrative fiction, not a documentary, and it explores the actor and his rise to stardom and frankly examines how Dean used not only his talent, but his beauty and sexual allure to climb the Hollywood ladder of success. The beautifully shot film, much of it digitized into black & white, has been described as "lush", "sexy" and "dreamlike".
The film is screening as part of a James Dean tribute at SIFF Film Center this weekend. "Joshua Tree, 1951…" will screen Friday, April 5 at 7pm; Saturday the 6th at 5pm and 7pm; and Sunday, April 7 at 3pm, 5pm, and 7pm. Director Matthew Mishory will be in attendance on Friday and Saturday. Other films screening include Dean's "Rebel Without A Cause" co-starring Natalie Wood and Sal Mineo and a lot of homoeroticism, and "East of Eden". Check SIFF's website for screening times for those classic films.
JOSHUA TREE, 1951 Full-Length Trailer from Iconoclastic Features on Vimeo.
(Visited 1 times, 1 visits today)