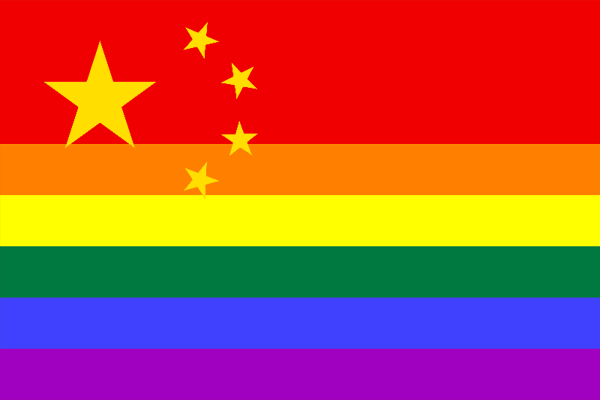 It's not uncommon to send kids off to camp for the summer but one Seattle grown up needs some help to send himself to ….China. Seattle Men's Chorus/Captain Smartypants man about town Eric Lane Barnes is raising funds to send him to Beijing to workshop with China's only LGBT chorus, The Shining Jazzy Chorus and an opportunity for some international goodwill and cultural cross pollination.
Eric is crowd sourcing the funds for his trip via USA Projects…He needs $4000 and he's almost there but could use a bit more to get him to his goal. If you got a buck or two, please help out. In a world of increased crowd sourcing projects, including ludicrous ones for vanity projects and personal luxuries, we're thrilled to recommend a project that actually has cultural and artistic value.
Mr. Barnes explains it all down below. Go here to donate.
The Shining Jazzy Chorus (三棱减一合唱团) is China's only performing Lesbian, Gay, Bisexual and Transgender chorus. They were founded in 2008 and continue to slowly grow and build support through weekly meetings, rehearsals and concerts. I met members of the Shining Jazzy Chorus over the internet – they were interested in performances I have done with my vocal comedy ensemble Captain Smartypants, and expressed interest in several of the songs we performed in our show last spring. Last fall they invited me to visit Beijing to help them work on their repertoire and prepare for a concert. This seemed like a wonderful opportunity to help support a fledgling community in a country that is just now beginning to recognize and – slowly – accept the reality of the  hundreds of thousands of lesbian and gay citizens living in China.

I have worked with many choruses, vocal ensembles and theater groups in my years as a professional director and conductor. There are few things more rewarding than seeing a performing ensemble attain new levels of artistic expression. I am looking forward to learning about Chinese culture and music, and seeing what new insights I may bring back to Seattle with me.

I will be spending a week and a half with the chorus, rehearsing with them several times, leading a weekend retreat, and meeting with the different directors and accompanists that work with the chorus. I am bringing an ancient Mandarin poem to set to music for the chorus; several members of the Shining Jazzy Chorus are eager to help me learn how to pronounce the poem so I will be able to compose appropriate music for it. I will also be bringing several vocal arrangements and compositions that have worked well with groups I have worked with here in Seattle and the US.

I wish to raise $4,000 toward airfare and lodging for my trip. Any overfunding of this project will be donated to the chorus.

Thank you for considering contributing to an event that could really help a small but vibrant group of brave individuals grow into a strong cultural force.
And, a reminder that the Seattle Men's Chorus is teaming with the 5th Avenue Theatre for the big "Hairspray Anniversary Concert" which is happening June 20-23. 2013 and features an all-star Seattle cast including Jinkx Monsoon as Velma Von Tussle. 
Tags: Captain Smartypants, China LGBT, Eric Lane Barnes, Seattle Men's Chorus, The Shining Jazzy Chorus