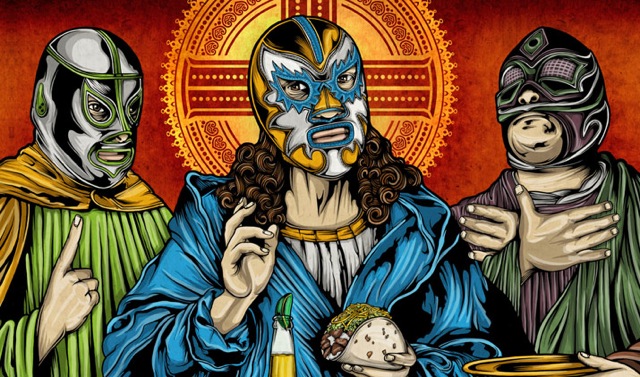 It's that fake Mexican holiday, Cinco de Mayo!
OK…it's not "fake" just a relatively minor holiday in Gay Ole Mexico, their equivalent of Groundhog Day. (I keed…but, really. It's not a biggie.) Liquor distributors/bars turned the Cinco into another opportunity to drink mas qualities of tequila y cerveza so a tradition was born.
It's tough to celebrate Cinco de Mayo in the Pacific NW because it's frequently cool and drippy, thus tough to feel appropriately Mexicano. Of course, eating spicy native foods and the drinking of tequila does help in the warming up process.
We haven't seen that many announcements about gay venues having Cinco events though really, what do you really DO for Cinco de Mayo but get Stinko y Blotto?  It's solely about consuming liquor…The only bar brave enough to invite me to an event was THE WILDROSE and those lovely ladies are always eager to let me know about taco munching opportunities in their fine tavern. And, their invite doesn't even beat around the bush:
Celebrate Cinco de Mayo with a
$3.50 Dos Equis Draft, $3.50 Corona,
$3.00 Tecate, and $1 off all Margaritas!!!
Kitchen open until 10 featuring Burritos, Quesadillas, and Nachos!
Go eat some Mexican food/drink some beer/tequila. Sing some "Viva Las Vegas".
The Wildrose is 1021 East Pike St on Capitol Hill.
Booze specials and Mexican grub…what more could you want?!?!?
A hat dance?
A clip from the most over the top scene in a telenovela?
¡Si Señor y Señorita!
Tags: Cinco de Mayo, sgsapp, The Wildrose