For dumb reasons unknown to us, both Bumbershoot, the annual Labor Day Weekend music festival, and SIFF, the Seattle International Film Festival which begins screening in two weeks (May 14) both decided to announce line-ups today. Technically, the SIFF press launch was today and the actual release is TOMORROW but still….
Annoying to double book this stuff so close together for those of us in the media. <pouts>
We're covering the HELL out of SIFF this year, (we have a team!) and since we're really supposed to break it tomorrow, we'll hold off on SIFF news for now to just give you a heads up on Bumbershoot 2015 and the only artist announced that made Mr. Strangeways perk up….PEACHES, the multi-talented singer/musician/performance artist who was a blatant inspiration for Lady Gaga, will return to Seattle on Monday, September 7, 2015….and, oddly enough, she's apparently performing in Key Arena!
More on Peaches:
PEACHES, born Merrill Nisker in Toronto, is a musician, singer, performance artist, producer, filmmaker, actor, and writer, who has lived and worked in Berlin since 2000. She has released four albums—The Teaches of Peaches,Fatherfucker, Impeach My Bush,I Feel Cream—and a new album is forthcoming. She has collaborated and appeared as a guest vocalist on albums by P!nk, R.E.M., Iggy Pop, Major Lazer, and Christina Aguilera, to mention a few. Her songs have been featured in dozens of films and TV shows including Mean Girls, Lost in Translation, Whip It, 30 Rock, Ugly Betty, South Park, and True Blood. Peaches has performed in more than fifty countries and has constantly toured the world for the past fourteen years. She created Peaches Christ Superstar, where she performed the entire rock opera Jesus Christ Superstar as a one-woman show; and she sang the lead role of L'Orfeo in a production of Monteverdi's seventeenth-century Italian opera. Peaches's most ambitious work to date was the mythical autobiographical electrorock stage-show-turned-film called Peaches Does Herself. The feature film debuted at the 2012 Toronto Film Festival and was warmly received at over seventy film festivals around the world. Peaches has just completed her first new album in over five years entitled RUB which will be released in 2015.
It's been a couple years since Peaches was in Seattle and that was at Neumos. We wonder what the Peaches Experience will be like in the cavernous tomb known as Key Arena….
Oh, and the rest of the music line-up was also announced. The Weeknd, Faith No More, Ellie Goulding and Hozier are apparently the "headliners" aka the ones who get the biggest type.
WE  think Peaches deserves the big type, but we're not Bumbershoot….which is lucky to be back at all since it nearly collapsed forever after last year's money losing festival. AEG rescued it, so we'll see how that relationship works out.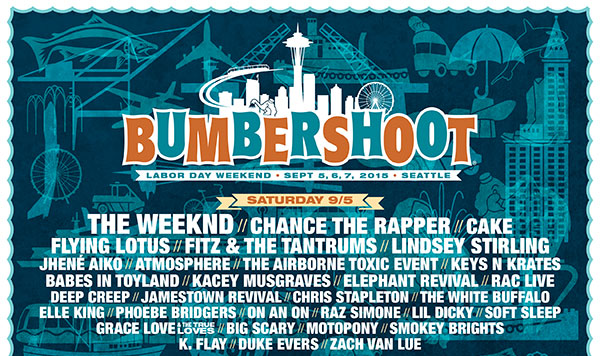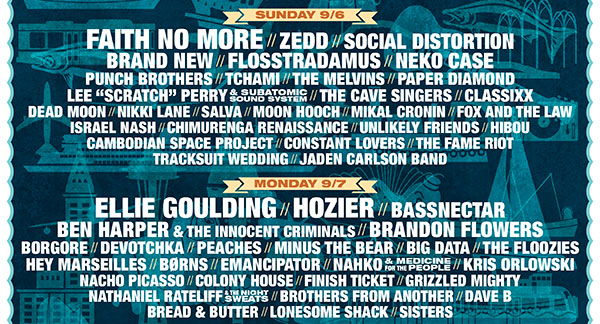 Tags: Bumbershoot, Peaches