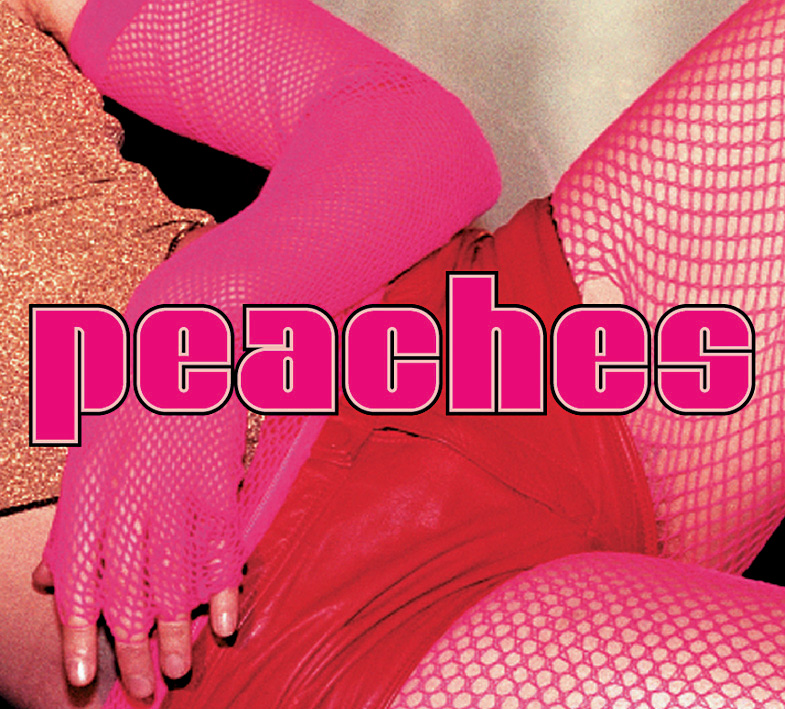 It's hard to believe it's been 20 years, but….
IT HAS BEEN 20 YEARS, BLANCHE!!!
20 Years since the debut of THE TEACHES OF PEACHES, the 2nd studio album of beloved Candian performance artist/electro punk-pop-rock queen PEACHES. That was her first big hit album that contained the song that made her famous, "Fuck The Pain Away".
Since then, Peaches has made more incredible music and toured the world delighting her enthusiastic hardcore fans with her fearless and passionate stage performances. To celebrate the 20 year anniversary (or so…Covid kind of screwed up that timeline…) Peaches is going on a world tour to celebrate The Teaches of Peaches album annivesary and since the West Coast is home to many of her most devoted fans, she's kicking it all off in Seattle, at The Showbox, on May 16th before heading down the coast to Portland, the Bar Area and LA….and, then the World.
The scoop direct from Peaches herself: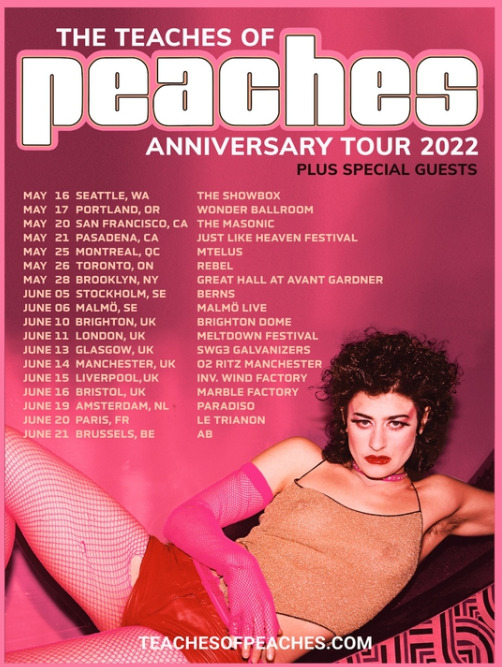 Wildly excited to celebrate, with you all, 20 years of and reimagine the power that is The Teaches of Peaches album live across North America, Europe, and the UK! It's been frustrating to abstain from touring the past two years and now I'm so ready for us to 'Fuck the Pain Away' together!

Presale starts TOMORROW