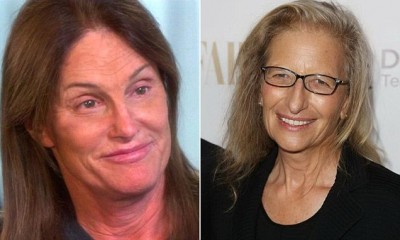 This spring, during an ABC News interview helmed by Diane Sawyer, the 65-year-old Bruce Jenner opened up about his gender transition and also shared how his transition has affected his family in a special two-part episode of Keeping Up With The Kardashians on the E! network.
Legendary photographer Annie Leibovitz has reportedly shot the the Olympic medalist in a pictorial that will debut Bruce as a woman for the first time on the July cover of Vanity Fair.
To this day, Bruce has continued to use his given name as well as male pronouns. He simply refers to his female identity as "Her." Chances are he will also be telling the world his female name and switch to female pronouns officially, but it's not clear if that will be included in the Vanity Fair article.
Jenner will chronicle his brand-new life in an E! docuseries debuting July 26.
(Visited 1 times, 1 visits today)