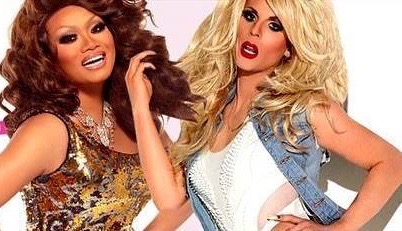 Well, it seems like drag queen cruises are becoming all the rage. This one happens to be sailing around on one of two of the world's largest ships, Royal Caribbean's Allure of the Seas. Joining the soirée will be RuPaul's Drag Race stars JuJuBee and Katya, fronting the Laugh Out Loud Comedy Cruise.
The queens will also be accompanied by LGBT comedians Brandy Howard, Julie Goldman, Ian Harvie, as well as singers Eric Himan and Sami Grisafe. Interior rooms start at $769, while the Balcony rooms (which, I fully recommend) start at $1,160. It's a bit pricey, but better than the lousy Al & Chuck alternative.
Join us for seven fun-filled days and nights in the Caribbean sun with some of the top comedians and singer/songwriters in the LGBTQ community who are making a big impact in the in the mainstream entertainment industry. We will leave out of Ft. Lauderdale with exciting stops in Nassau, St. Thomas and St. Maarteen.

Private Bon Voyage Show with Complimentary Drinks featuring our guest entertainers
TWO Private LGBTQ Comedy and Music Shows
Private LGBTQ Gameshow featuring all of our guest entertainers
TWO Private Late Night Costume Dance Parties
Private Farewell Party with final appearances by our guest entertainers

The cruise will depart Fort Lauderdale and rage on from Jan 31 to Feb 7, 2016. And with stops in Nassau, St. Thomas and St. Maarteen? You can't go wrong. Make sure you have your passport or enhanced ID ready, you'll shanté and stay on the island!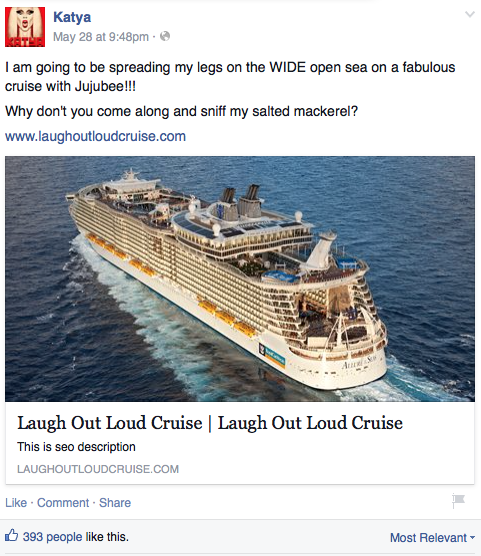 (Visited 2 times, 1 visits today)