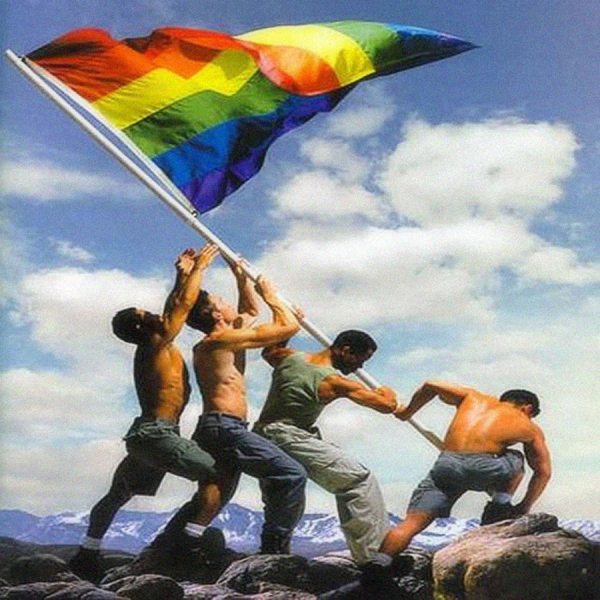 The Mayor's office has just announced there will be a victory celebration for today's announcement about the Supreme Court decision that gave marriage equality to all 50 States.
Mayor Ed Murray will lead a marriage equality rally today in celebration of the ruling handed down by the  United States Supreme Court. Murray will speak alongside other elected officials and community members.

WHO:             Mayor Ed Murray, elected officials, community leaders and activists

WHAT:           Celebration of U.S. Supreme Court ruling and kickoff to Pride Weekend.

WHEN:           5 p.m., Friday, June 26, 2015

WHERE:         U.S. District Court, 700 Stewart St, Seattle, WA 98101
Mayor Murray also released this speech earlier today after the Supreme Court's decision was announced.
"Good morning. Today I am able to say to Americans what I said to Washingtonians the day we signed our marriage equality bill: welcome to the other side of the rainbow. America is a place where you can dream dreams that really do come true.

"I want to thank the United States Supreme Court for affirming our constitutional right to marriage. I want to thank President Obama for his leadership and showing courage in his own personal journey on our issue.

"I am so proud of the Washington State Legislature and the Washington state voters who led this nation on this issue. It was our legislature and our voters who were the first to overturn DOMA. It was our voters on that election night – along with voters in Maine and Maryland – who by a vote of the people affirmed the right of gay and lesbian families to full equality. I want to particularly call out the legislators who I served with, particularly Jamie Pederson and Senator Mary Margaret Haugen, who was the 25th vote and paid the ultimate price by losing her election for her heroic stand.

"This journey has been historic, it has been long, it has not been easy and it has often been painful. But we are here today because of the courageous families – gay, lesbian, transgender and straight – who told the stories of their lives and changed hearts and minds of legislators, voters, and ultimately justices of the United States Supreme Court.

"Those everyday heroes showed that democracy still lies in the hands of people. It lies in those who are willing to organize, those who are willing to conduct campaigns, and those who are willing to go the ballot box and vote. We can still make a difference. I think that is an important message today at a time when our country struggles with so many issues. There is no reason to engage in the politics of futility. If we learned anything, we can make a difference by taking control of that ballot box.

"The American journey has not always been easy. It has always been a struggle to more inclusion and more equality. From the day the Constitution was signed to this day, that journey has led in one direction. And today we are one step closer to its fulfillment.

"While today feels like a very political moment, ultimately it is about something very personal to all of us. I thanked many people, and I want to thank my husband, Michael.

"I think Justice Kennedy expressed it best in the opinion released today. He said, 'No union is more profound than marriage, for it embodies the highest ideals of love, fidelity, devotion, sacrifice and family. In forming a marital union, two people become something greater than they once were. As some of the petitioners in these cases demonstrate, marriage embodies a love that may endure even past death. It would misunderstand these men and women to say they disrespect the idea of marriage. Their plea is that they do respect it, they respect it so deeply that they seek to find its fulfillment for themselves. Their hope is not to be condemned to live in loneliness, excluded from one of civilization's oldest institutions. They ask for equal dignity in the eyes of the law. The Constitution grants them that right.'

"To all who brought us to this moment over many decades – those who worked, those who protested, those who organized and those who are not here with us anymore – thank you. Thank you to the state of Washington for leading and God bless the United States of America."