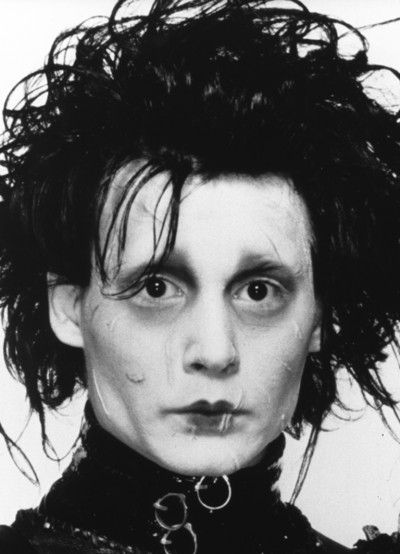 Looky!!!
For today's "Stuff To Do" we're only listing GOOD CLEAN FAMILY FUN!!!
Sorta.
There's tonight's edition of Three Dollar Bill's Summer Outdoor Cinema Screening Series in Cal Anderson Park with this year's theme of BEDTIME STORIES! (Sadly, Three Dollar Bill can't show FILTHY Bedtime Stories in the park….)
Last week got rained out but it looks to be smooth sailing for tonight's show which is arguably the last clever movie made by Tim "I'm a Sell Out Who Mainly Remakes Other Beloved Works Now" Burton. It's 1990s Edward Scissorhands, the sweetly original fairy tale about a boy (Johnny Depp before he became weirdly annoying and mannered with his acting) with scissors for hands living in a suburb populated by Winona Ryder and lots of quirky character actors. It's really cute and perfect for the whole family!
AND, because you're in a big mob of people, you're less likely to get mugged in the crime ravaged desolation of Cal Anderson!!!
Probably…
The movie starts at dusk but get there early to get the best seating location and to check out the pre-show fun…here's the info:
All screenings begin at sunset (around 8:40pm) at the SE corner of Cal Anderson Park. ARRIVE EARLY to get a good seat and join us for the pre-show events. Concessions will be open and the DJ will start at 7:00pm. Official announcements and activities will begin at 8:00 pm.

Ilvs Strauss will be your amazing host for the evening with music by DJ Tony Burns (Kendall's DJ and Event). Prepare for an epic battle of Rock, Paper, Scissors in honor of our scissor-handed hero. In this game, losers become the fans of their winning opponents…the final two players will be surrounded by crowds of cheering support!
If you loathe sitting on the damp, hobo spit encrusted ground of Cal Anderson (or, Johnny Depp makes you shudder) then you can TRY to get into Brown Derby's run of "Raiders of the Lost Ark" down at Re-bar. For morons unaware, Brown Derby Players (headed by genius Ian Bell) puts on parody "readings" of beloved films that Ian really, really likes, usually seminal pop corn cinema of his "youth" circa 1982. It's always a hoot and a half and usually sells out. They SHOULD have a handful of tickets available at the door at Re-bar (1114 Howell in the heart of The Meat District™) at 7pm tonight. Bring cash and your I.D. Kiddies are NOT allowed.
If you enjoy theater where the actors aren't carrying around their scripts, then head to Hugo House to check out STAGEright's current production of THE GREAT AMERICAN TRAILER PARK MUSICAL, the beloved cult musical about…well, an American trailer park and its nutty singing residents. From the invite:
It's hot. It's Florida hot. It's "a Trailer Park hoping to go to the Ice Capades to cool down or the Costco because it's air conditioned" hot. This August STAGEright Theatre invites you to our hot and heavy unashamedly vulgar production of The Great American Trailer Park Musical; and the Armadillo Acres Trailer Park is the perfect setting for this hilarious musical.
We hear it's deliciously kitschy and fun. If you loved STAGEright's last production of Are You There God? It's Me Karen Carpenter then you'll probably wet your pants over this show's quirky charms.  It's at Hugo House (ironically across the street from your first option, the outdoor screening of Edward Scissorhands in Cal Anderson Park…you can catch this show, then run across the street to check out the last half of the movie! Win/Win!!) "Trailer Park" has shows this Friday and Saturday, then this coming Monday, August 24th, then wraps up its run next weekend, Thursday through Saturday, August 27 through 29th. Tickets HERE!
Other options: Go to bar in futile attempt to get laid!
WHEEEEEEEEEEEEEE!
(Visited 3 times, 1 visits today)