Ugh, don't you wish that one person in the office would stop asking if you're "ready for Christmas yet?" Or that you didn't have to hear the same damned song sung by 25 different people everywhere you go?
Never fear! Starting on Thursday, you've got great escapes at the bottom of a shot glass (or 'nog goblet, if you prefer).
Lesbians Who Tech is back at The WildRose for happy hour at 5:30pm. The event is free, but it's recommended that you grab an eventbrite ticket and maybe include a wee donation. Mingle with people who have to navigate brogrammers, and recount the glory days of GeekGirlCon!
On Friday, head over to Unicorn for the Les-Bi Social Mixer (who knew mixers were still a thing?). From 6-9pm, grab some snacks and drinks and your next hot date. Tinder not required. Perhaps you'll find the other oddball there like you who's freaked out by the decor. Donations are encouraged so we can keep having events for women—maybe even a dance night! Have fun!
Beginning on the same day at 9pm, we've got the Stripped Screw Burlesque Pageant! The show will delight you at the Columbia City Theater the 4th, 5th, and 11th. Those raucous performers know the way to get you into the holiday spirit(s). Tickets are $22 in advance or $28 at the door. Honestly, this is one of the best bangs *ahem* for your buck you can get this month. If you have a group you'd like to bring, VIP tables are also available, complete with goodie bags. Miss Kitty Baby leads up the Stripped Screw team of Kutie LaBootie, Lady Drew Blood, Seraphina Fiero, Stella D'Letto, and Violet Tendencies. Can't wait to see it!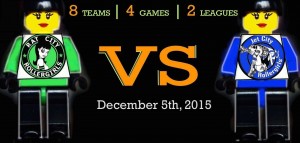 Chances are good you've been feeling the no-more-derby blues. Well, this Saturday, the 5th, you can get your fix at the 4×4 games! The Rat City Rollergirls challenge the Jet City Rollergirls in a grueling set of 30-minute bouts. Doors are at 4:30pm at the Rat's Nest on Aurora Ave. A paltry $20 to see some kickass women kicking ass!
Or, if you just want to shake your booty, Hot Flash's theme this week is an ugly sweater party. Here's betting you're wearing the same one to every ugly sweater party this season. But hey, if there were ever a time the whole room could appreciate your sweater vest… As always, $10 at the door to Neighbours, 6-10pm Saturday.
Please check the event pages for who's donating what to whom with how many jellybeans. 'Tis the season to feed and clothe those in need, so please clean out your closets and see what you can bring to the events you attend. Feel free to contact SGS if you have an LGBTQIA-oriented charity/donation/drive thingy that we haven't listed yet!
Enjoy the first weekend of the end of the year!
P.S. HOW STOKED ARE YOU FOR HOLLAND TAYLOR?? Can we just say D.E.B.s? Raise your glass to her this weekend!
(Visited 1 times, 1 visits today)