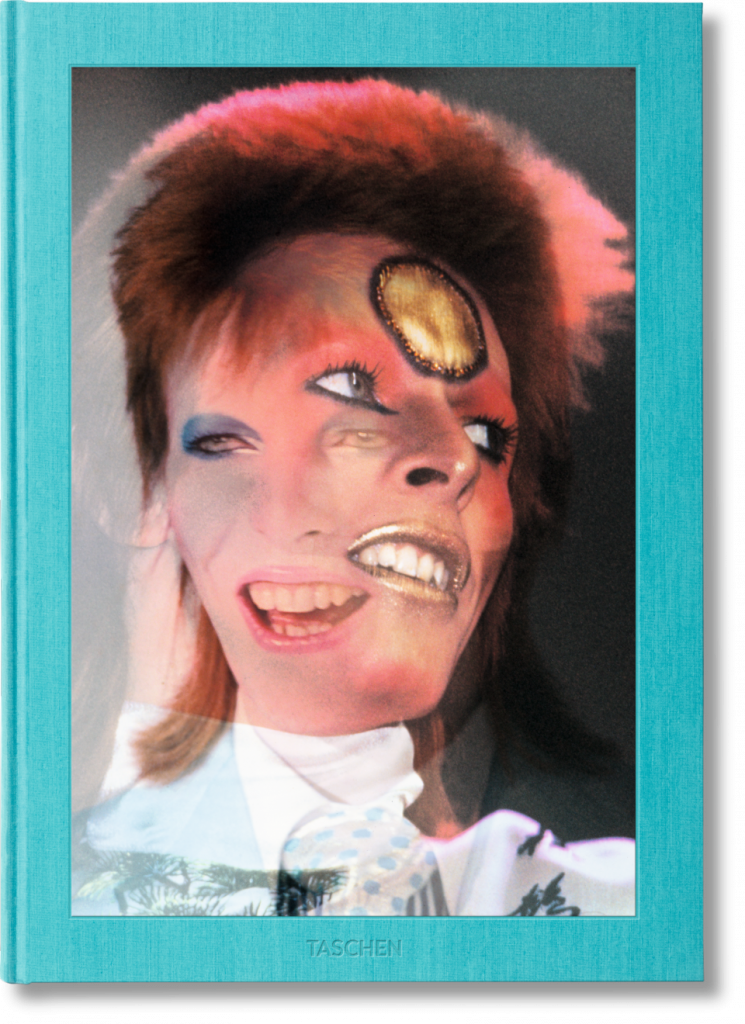 You may buy me ALL the Taschens!
For those of you not in the know, Taschen is the German art house book publisher who have been producing GORGEOUS books on all aspects of art and pop culture (including ground breaking works on queer subjects) for the last 30 years. Beautifully designed, many Taschen books increase in value…collectors seek them out for both the subject matter and the impeccable art direction.
Taschens vary greatly in price with most books priced for the general public but every year, they produce special editions that retail for hundreds if not thousands of dollars and printed in limited editions.
Like….this Ziggy-riffic collection from photographer Mick Rock on David Bowie. Written with Barney Hoskyns and Michael Bracewell, Mr. Rock's book, The Rise of David Bowie, 1972–1973 was limited to an edition of 1972 copies signed by both Rock and David Bowie.
More stardust:
In 1972, David Bowie released his groundbreaking album The Rise and Fall of Ziggy Stardust and the Spiders from Mars. With it landed Bowie's Stardust alter-ego: A glitter-clad, mascara-eyed, sexually-ambiguous persona who kicked down the boundaries between male and female, straight and gay, fact and fiction into one shifting and sparkling phenomenon of '70s self-expression. Together, Ziggy the album and Ziggy the stage spectacular propelled the softly spoken Londoner into one of the world's biggest stars.

A key passenger on this glam trip into the stratosphere was fellow Londoner and photographer Mick Rock. Rock bonded with Bowie artistically and personally, immersed himself in the singer's inner circle, and, between 1972–1973, worked as Bowie's official photographer.

This limited and numbered edition brings together the best of Rock's Bowie portfolio with spectacular stage shots as well as intimate backstage portraits. Pictures for press, album jackets, and stills from promo movies sit alongside around 50 percent previously unseen images, offering unprecedented access to the many facets of Bowie's personality and his fame. With a hologram cover of different head-shots, the book rejoices in Bowie's experimentation and unpredictability. Through the aloof and approachable, the playful and serious, the candid and contrived, this tribute bursts with the daring and energy of its unique and flamboyant star who defined, and defied, a generation.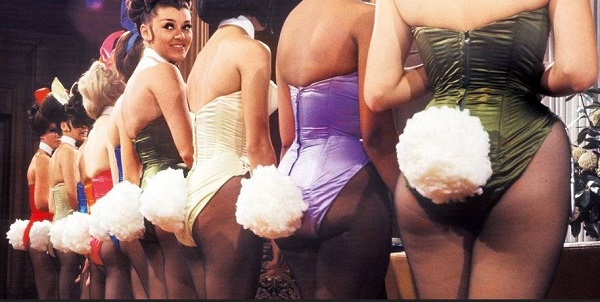 If Bowie ain't your groove thang but you love the Playboy lifestyle, or just lookin' at photos of naked birds, then maybe check out this insanely fantastic multi-volume Hugh Hefner memoir, Hugh Hefner's Playboy which clocks in at SIX volumes and over 3500 pages! Even if you're not a fan of Hef, it's still a fascinating portrait of a man and a magazine that changed the world.
And, while I'm not particularly excited about looking at female genitalia, it IS easy to get excited about a beautifully designed volume of books ABOUT a magazine like Playboy that itself featured gorgeous and very unique art direction styles over the years. There were multiple reasons why Playboy was a popular and widely read magazine for many years. Yeah, most of the men (and some of the ladies) were enjoying the Bunnies but the magazine featured terrific articles and beautiful art as well.
But, you better have the room to store/display this rack of books…and, the dollahs to buy it. It's currently $1300 but going up in price after the new year, to $1500! It's still a great investment…it's very likely this work will appreciate significantly in value!
What I wonder is, why hasn't someone made a musical about Hefner and the start of Playboy? It's too late, but Burt Bacharach and Hal David should have done one…
More exposure:
Hugh M. Hefner presents an illustrated autobiography with chronological highlights from Playboy's first 25 years.

His personal life and career—from cartoon-drawing childhood to astonishing success with

Playboy

—are revealed in the most intimate portrait ever.

This sumptuous six-volume anthology celebrates the decadence, sophistication and wit of the original men's magazine and its creator. Hugh Hefner's Playboy highlights the extraordinary years from 1953 to 1979, with a selection of each era's spiciest centerfolds and writing by literary icons Gore Vidal, Norman Mailer, Jack Kerouac and Ray Bradbury, as well as some of the most important Playboy Interviews, including Martin Luther King, John Lennon, Richard Nixon, and Roman Polanski. A wealth of never-before-seen ephemera from Hefner's personal archives includes original artwork, cartoons and correspondence, and 700 pages of autobiographical text about his youth, military service, early career as a cartoonist, numerous girlfriends and eventual success with Playboy. A vast selection of personal photos—many previously unseen—include behind-the-scenes shots from the Playboy Mansion, Playboy Clubs, and the Big Bunny jet. This is the definitive history of Playboy and its legendary founder.

Limited to 1,500 sets, each numbered and signed by Hugh Hefner
Six volumes totaling 3,506 pages, packaged in a 10mm-thick Plexiglas box
Features 59 of the hottest Centerfolds in full size, and all 312 covers from the magazine's first 25 years
Comprehensive overview of artwork and pictorials by all of the important Playboy artists and photographers
Contains a facsimile edition of Playboy's groundbreaking first issue, featuring Marilyn Monroe's iconic nude portrait
Hefner's text in English with German, French and Spanish translations
Special bonus: includes a 7 x 7 cm (2.8 x 2.8 in.) piece of Hef's legendary silk pajamas!
Mick Rock, Barney Hoskyns, Michael Bracewell
Hardcover in clamshell box, 12.4 x 17.3 in., 310 pages
ISBN 978-3-8365-4905-9
Multilingual Edition: English, French, German
Hardcover, 6 vols. in acrylic box with piece of pajama and facsimile, 8.8 x 12.3 in., 3506 pages
ISBN 978-3-8228-2613-3
Multilingual Edition: English, French, German, Spanish
Feel free to put both of these in my stocking…
Tags: Hugh Hefner's Playboy, Mick Rock, Taschen, The Rise of David Bowie 1972-1973